Doryk's livePA at Lobotomija Lokomotivnaja, 2010-06-26
Born in 1983 in Székesfehérvár, Hungary, Robert Kiss aka Doryk experienced electronic music back in the mid 90's, and became a big collector of various styles of music (mostly house and techno).
His interest for DJing and producing came later, around 2003. Mostly his production work is that of dark, industrial techno squarely aimed at the dancefloor, with his more experimental tracks under the alias P.C.M.N. With his first release back on the Hungarian netlabel Darkaudio in 2007 he has since released on Furanum Records, Zimmer and alongside his friend Thoma his Audioexit (Mantis Radio / Darkfloor favourite) label.
This is a very fresh and recent live PA of him performing at Lobotomija Lokomotivnaja, Central Station, Prague back in June.
Doryk- LivePA at Lobotomija Lokomotivnaja, Central Station, Prague
Listen
_
recorded live 26.06.2010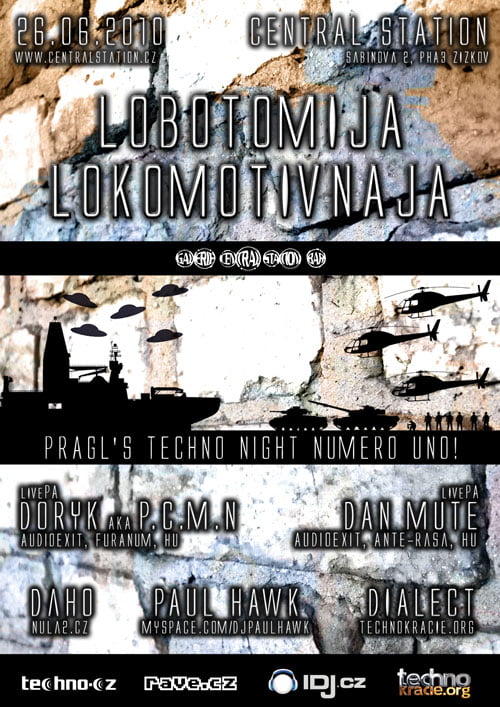 Related