Galaxian, live at Detatched 2011-03-05
Galaxian makes forward thinking fresh sounding electro with a good thick layer of crunchy electronics thrown in there. His work sounds raw and at times is uncompromising. His recent album on Transient Force Repent, is without going off in a chorus of description, great and very worthy of your attention.
On Saturday, Galaxian made his début at one of the foremost techno club nights in the UK; the Leeds based Detatched. He recorded the session and through the magic of the internet (and his Soundcloud account) I can present it to you here. That's it. Here's 90 minutes of Galaxian performing live, doing what I love him for.
Galaxian, live at Detatched, 2011-03-05
Listen
–
n/a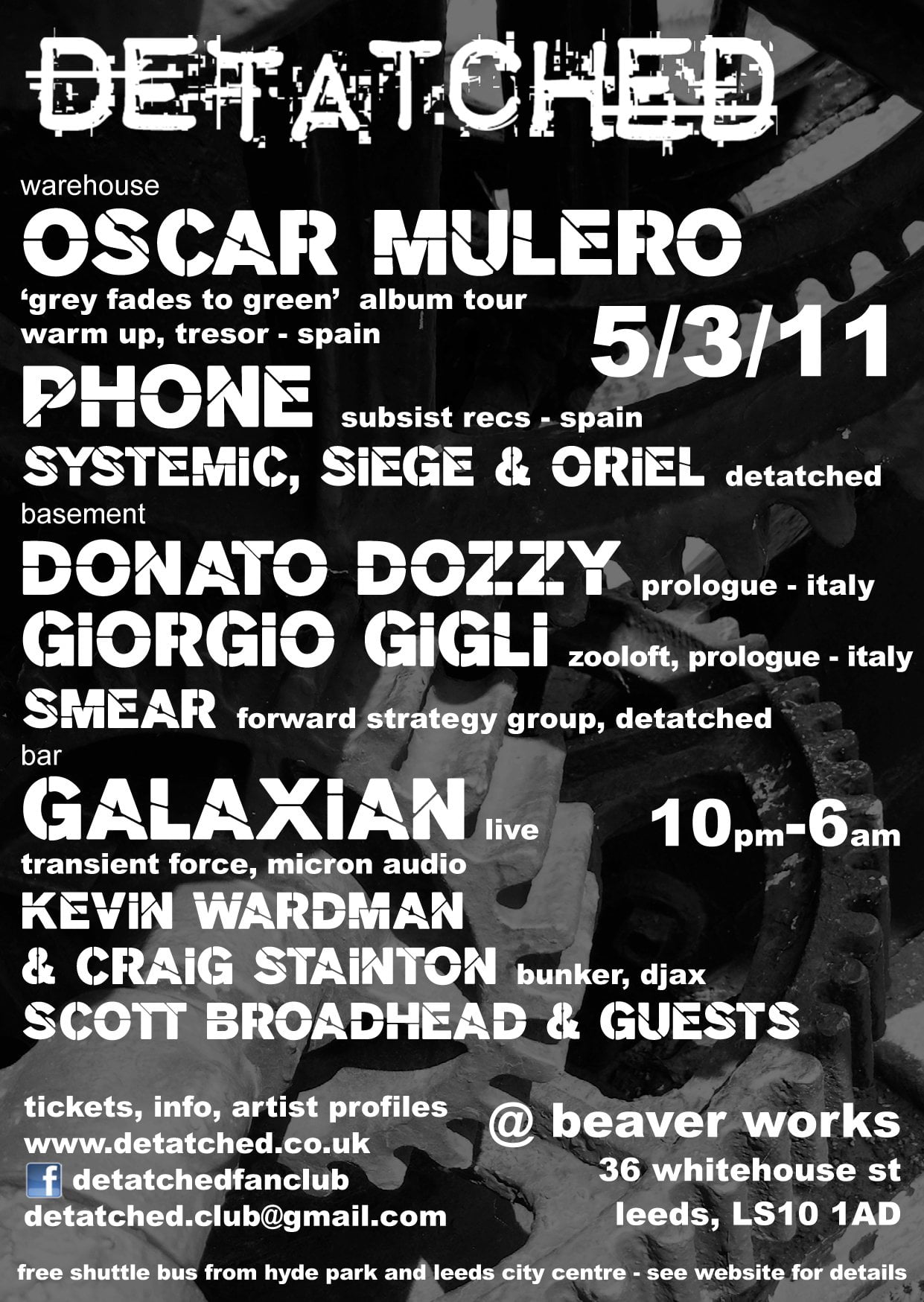 Related