27.09 – A return from Derlich to Mantis Radio
Belgium's Derlich returns to Mantis Radio this week.
First gracing our show in October 2013, the Dutch producer and DJ steps up for a second mix bout. Over the last 3 years he's been refining his sound, pursing a new alias – Shift Worker, and working on new material due soon on his upcoming label KCIR:RED.
His session mix is a snapshot of where his DJ sound is presently.
Elsewhere in the show we'll have new music from MachineCode, Hubwar, Mindtrick Records and the latest from Detroit Underground.
2000 BST London
2100 CET Berlin
1500 EST New York
1100 PDT Los Angeles
0400 JST Tokyo (Weds)
– Mantis Radio is broadcast live on futuremusic FM, hitting archives from Wednesday (28th) on the podcast, Mixcloud or direct.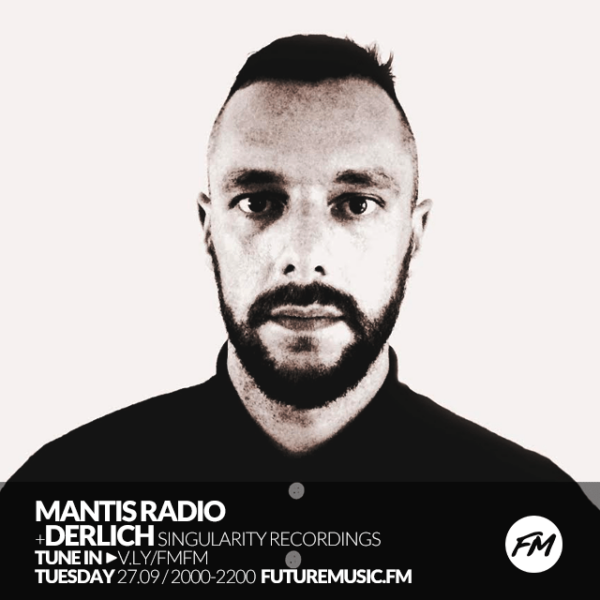 Related