Updates to the Mantis Radio Patreon.
Hello. Regular listeners of Mantis Radio will likely already be aware that the show is supported by listeners, through Patreon. Earlier today I updated all the tiers of support to better illustrate what benefits patrons get for their pledge, in addition to keeping the show ad free, and free to listen.
Some of the tiers have been renamed. The banner photo has been replaced, with a photo of me, your host Mike Darkfloor, at the freerotation festival a few years ago, one of my favourite photos during one of my favourite weekends. The original photograph was taken by Kraymon.
I've refreshed all tiers, starting with fan – the entry level support. As a fan you get early access to each new Mantis Radio broadcast and a music only version of the show – all the tracks, none of the chat. You'll also get the weekly drop – Midweek Recommends – sharing and highlighting new releases, mixes, and related content that I've discovered in the last 7 days.
Higher tiers reap better benefits, including a monthly mix, discount with the label Darkfloor Sound, both on the Shop, and the Bandcamp, t-shirts, shout outs, and bespoke recordings made for you, and only you.
The core Mantis Radio show has always been and will always be free to listen, and that includes all the 320+ shows in the archive, Patreon enables me to develop it further, dig deeper, and invest more time into it.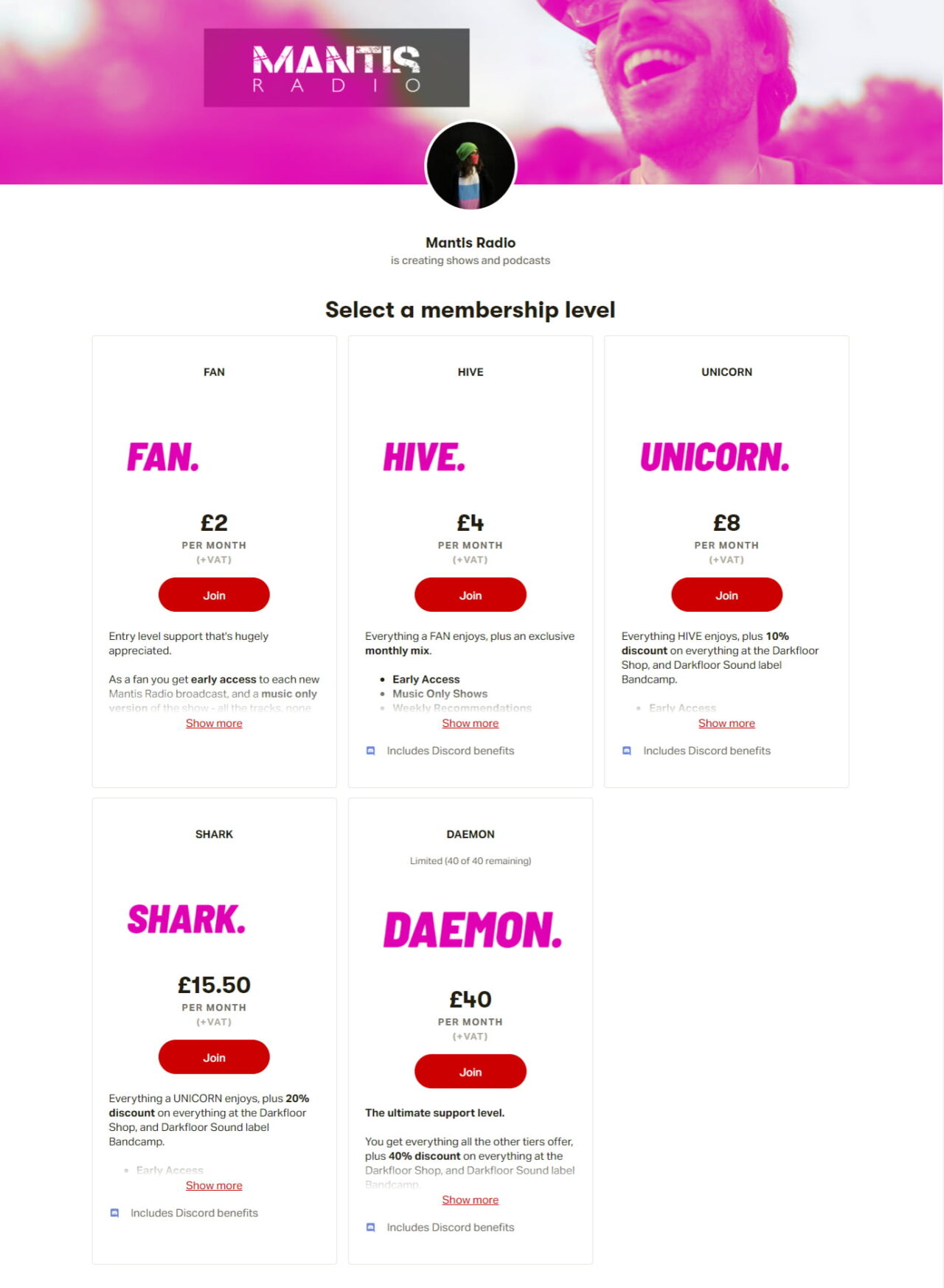 Thank you.
Mike.
Related