Mantis Radio 305 – Scape One
Become a Patron, support the show.
UK electro mainstay Scape One returns with a showcase session mix.
Enjoy music by The Bug & Burial, Lanark Artefax, Broken English Club, Paleman, Annie Hall, brand new Skam, The Fear Ratio, and Metalogue, alongside unreleased Ruins, Mark Jacobs, and Strago & Snooks.
DARKFLOOR
Flame 2 – Dive [Pressure]
Lanark Artefax – Moo Orphaned Drift [Numbers.]
Metalogue – Second Order Effects [Combat Recordings]
Broken English Club – Don't Let The Bastards Grind You Down [Death & Leisure]
Modern Witch – In Your Eyes [Drippy Bone Books Records]
Yilan – Regression [Infinite Machine]
The Fear Ratio – Exile [Skam]
SCAPE ONE
Scape One – Randomizer [Scape One]
Scape One – Random Codex [Scape One]
Kurt Baggaley – Population Too Late [HotMix Records]
UHF – Flight To Anywhere (Scape One's Flight To Mars Mix) [Gladio Operations]
Scape One – Click Click Drone [Scape One]
Scape One – Ny Lon Juice [Another Perspective]
Scape One – Electricity [SCSI-AV]
Scape One – Retropolitan [Electrix Records]
Tau Sagittarii – Nebo Zovyot [Scape One]
Scape One – Conflict Matrix [Scape One]
Scape One – Replicant [Scape One]
Scape One – Digits [Adaptive Programs]
Tau Sagittarii – Satellite In The Sky [Scape One]
Scape One – Program Sequence [Templedog]
DARKFLOOR
Ruins – The Quiet Earth [unreleased]
Death Qualia – Bright Black [Ohm Resistance]
Annie Hall – Verd Mar [Central Processing Unit]
Less – Zum Greifen Fern (The Exaltics remix) [Freude am Tanzen]
Paleman – 2068 [Zehnin]
Only Now – Dirt (Flore remix) [POLAAR]
Microphyst – And I Was Like [Microphyst]
Fleck E.S.C. – Electro Chip [Bass Agenda]
Mark Jacobs – Bright Green Nova [unreleased]
Strago & Snooks – Potstir (Russ Disciple remix 2) [unreleased]
Vester Koza – taped over the courtyard mix [Houndstooth]
Featured Guest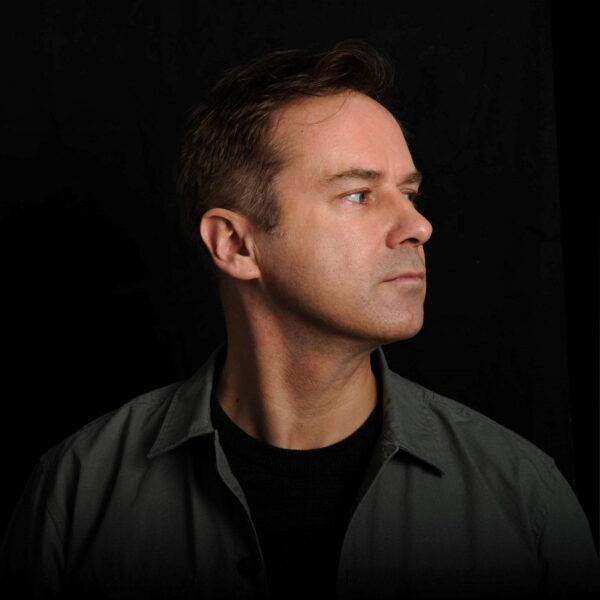 Please welcome back to the show Kurt Baggaley, the UK producer best known for his work as Scape One – a name synonymous with electro.
His all artist mix showcases his sound and experience, and reaffirms just why he remains one of the electro producers still recording today. With an extensive collection of his material available on Bandcamp, there's much to explore with back catalogue, including his deep space ambient, under the name Tau Sagittarii.
His EP Rain Upon The Moon, released as Scape One, dropped December on new Spanish label Another Perspective and he has lots more releases planned for Bandcamp in 2020. In fact today he released a new album of electro rhythm trax entitled Cosmic Trax.
Mantis Radio. Archives »
Related