Another mix for Patreon and Mantis Radio supporters.
Mix two for Patreon and Mantis Radio supporters is out.
The exclusive 101 minute recording is available to all "Hive" tier patrons.
This time around it's a downtempo selection of music, featuring the work of Subduxtion, Aasthma, Orlok101, Radiohead, Huxley Anne, Dirty Sound Magnet, Kvitnu, The Pulse Projects, Opal Tapes, Solar Quest, Skanna, Corvx de Timor, cyd, Livity Sound, A Certain Ratio, Dan Curtin, Vester Koza, The Telescopes, Central Processing Unit, Pete Namlook, Jochem Paap (Speedy J), and Xhin.
To listen to the mix join Patreon from as little as $5 (less than £4). Becoming a patron opens up other perks, including music only "mix" versions of Mantis Radio, and discount at both the Darkfloor Store and Bandcamp.
Listen, stream, or download the full recording at Patreon.
Your patronage and support helps fund Mantis Radio. Keeping it ad free, and freely available to stream and download.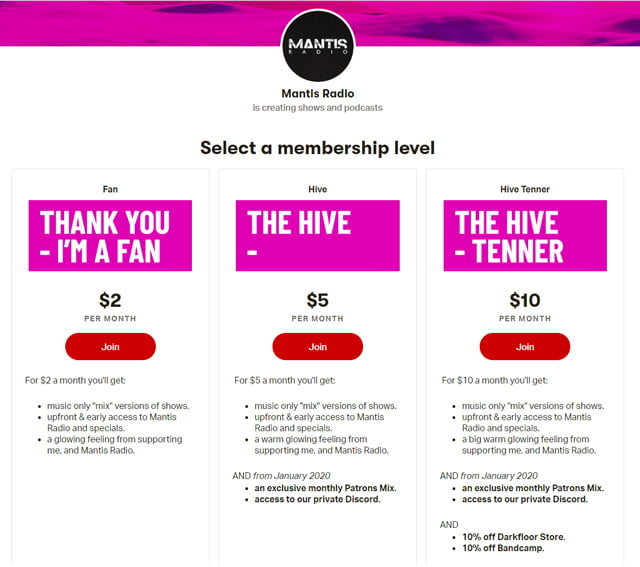 Related