Mantis Radio 123 + VNDL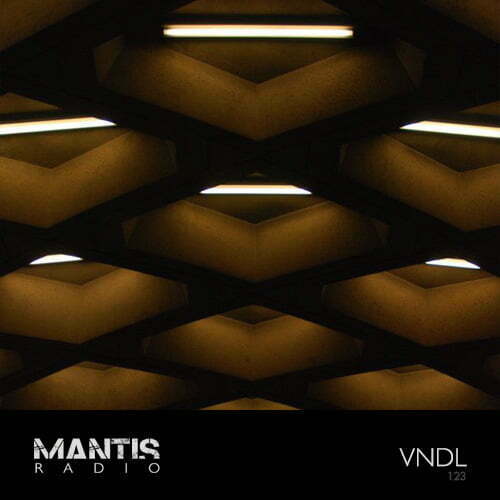 DVNT
Dauwd – Aqueous [Ghostly International]
Nadia Sirota – Tristan Da Cunha [Bedroom Community]
Drexciya – The Countdown Has Begun [Clone]
Xenia Beliayeva – Surrender (George Lanham remix) [Engineroom]
Player – Player 029 B1 [Player]
Chris Liven – Space Scraper (Concrete DJz remix) [Armatura Records]
The Uncowl – Fired up [Fullfridge]
InnerCystem – ThreeZero (Madverse Descent remix) [xe:tech:no]
Bebop & Rocksteady – Benefit [Bonus Round]
Yaporigami – Viz [+MUS]
Derlich – Vandal [dub]
Mondkopf – No Icons [Perc Trax]
RQ – the great palace of cold [RQ]
Patscan – Shnumbers (Ursa remix) [Ricochet Records]
Bebop & Rocksteady – Rubber Sophie (Jerome Hill Stripped Back remix) [Bonus Round]
Player – Player 012 A1 Remix [Player]
ENOCH – Hype Infinite (Here It Comes) [ENOCH]
Stormfield – Rebuild (DeFeKt remix) [Combat Recordings]
Anthony Child – NNA Tapes side 2 (excerpt) [NNA Tapes]
VNDL
all sound by VNDL and coming in 2013 on Hymen, Camomille, Abstrakt Reflections and Interakt Records.
#123
On Mantis Radio tonight we present the sound of VNDL; Montreal's Philippe Vandal.
IN SESSION
He came to my attention through a recommendation from Danny, one half of London's electro with ideas duo Flint Kids. Suitably impressed I've invited him to record a showcase session mix for tonight's show.
Philippe is relatively fresh on the scene with his first release seeing the light back in 2011 on Argentina's Abstrakt Reflections. A six track EP offering, Something For Someone is IDM flourishes and crunchy percussion with modern classical, droned glitches, dubbed resonators and fuzz. It is a sound more mature than his young years and a strong debut.
2012 saw him step up to release on the mighty and legendary noise label Hymen – Gahrena: Paysages Électriques. An album length work that built on the earlier Something For Someone, exploring the organic electronics he introduced us to. Igloo magazine described Gahrena as
Processed and organic guitar strings flash between selected tracks as field recordings are manipulated subtly and driven through loops of ambient, post-noise fluttering. Static buzzing, electrical clicks, pops and whirs are surrounded by scraped layers of ambience.

Glitch is counterbalanced with contorted bass, alien landscapes, layered and abstract tonal shifts as VNDL unravels obscured musical passages.
This year he already has a follow-up scheduled for Hymen; a further EP on Abstrakt Reflections and a "very guitaristic" EP forthcoming on Montreal's Camomile.
Philippe has been shortlised in the Discovery category for France's Quartz Music Awards held April 4 at Paris' La Machine du Moulin Rouge. Check out his nominated track and send a vote his way. Voting ends Feb 28th.
His session tonight promises to be a deep and out there experience of electronica.
–
Missed a show? Catch up with the extensive archives.