We're in Brixton this Saturday 13.08
This Saturday, August 13th, we've ourselves a stall at The Brixton All-Day Charity Event for Calais Refugee Community Kitchen.
In addition to all the live music, DJs, food, live art installations, and clothes stalls you'll be able to buy Darkfloor Sound records, cassettes and CDs, bundle deals – and (finally we hear you cry) t-shirts.
We'll also have some second hand vinyl to browse through.
Come find us at us at Pop Brixton –
49 Brixton Station Road, SW9 8PQ (map)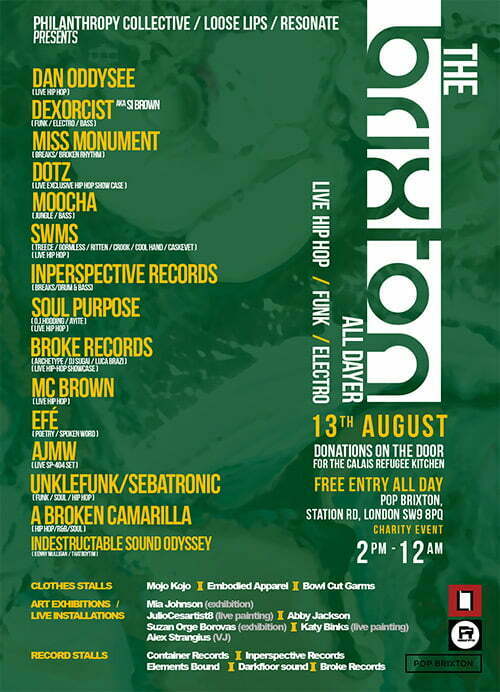 Related