DVNT + No Alias play London – Friday, July 18 at Hysteria
Next Friday, July 18th, DVNT is playing at Fluid – a monthly techno, industrial and electro night at Hysteria, Dalston, East London.
Also on the lineup is No Alias, formerly known as DYthLAN – who featured on the 10th Mantis Radio way back in 2008. His sound has evolved since then, moving from heavy drum n bass carnage (and his intense industrial noise sets) into equally hard as nails techno frequencies – however, his dexterity behind the decks has only increased. He's quite the DJ demon.
Support comes from Slimelight's Pete, somewhat of a legend at the long running alt-dark scene, industrial and EBM weekly clubnight. His set promises to heavily involve the sound of Raster Noton's abstracted electronics. Maintaining some order through the night is DJ Fe aka Under Konstruktion, promoter and resident of Fluid.
Tickets are available from Resident Advisor (and on the door) –
Hysteria (Basement)
578 Kingsland Road, London, E8 4AH
£4 entry – 2000-0300
For a taster, here's DJ Fe's set recorded at their June event.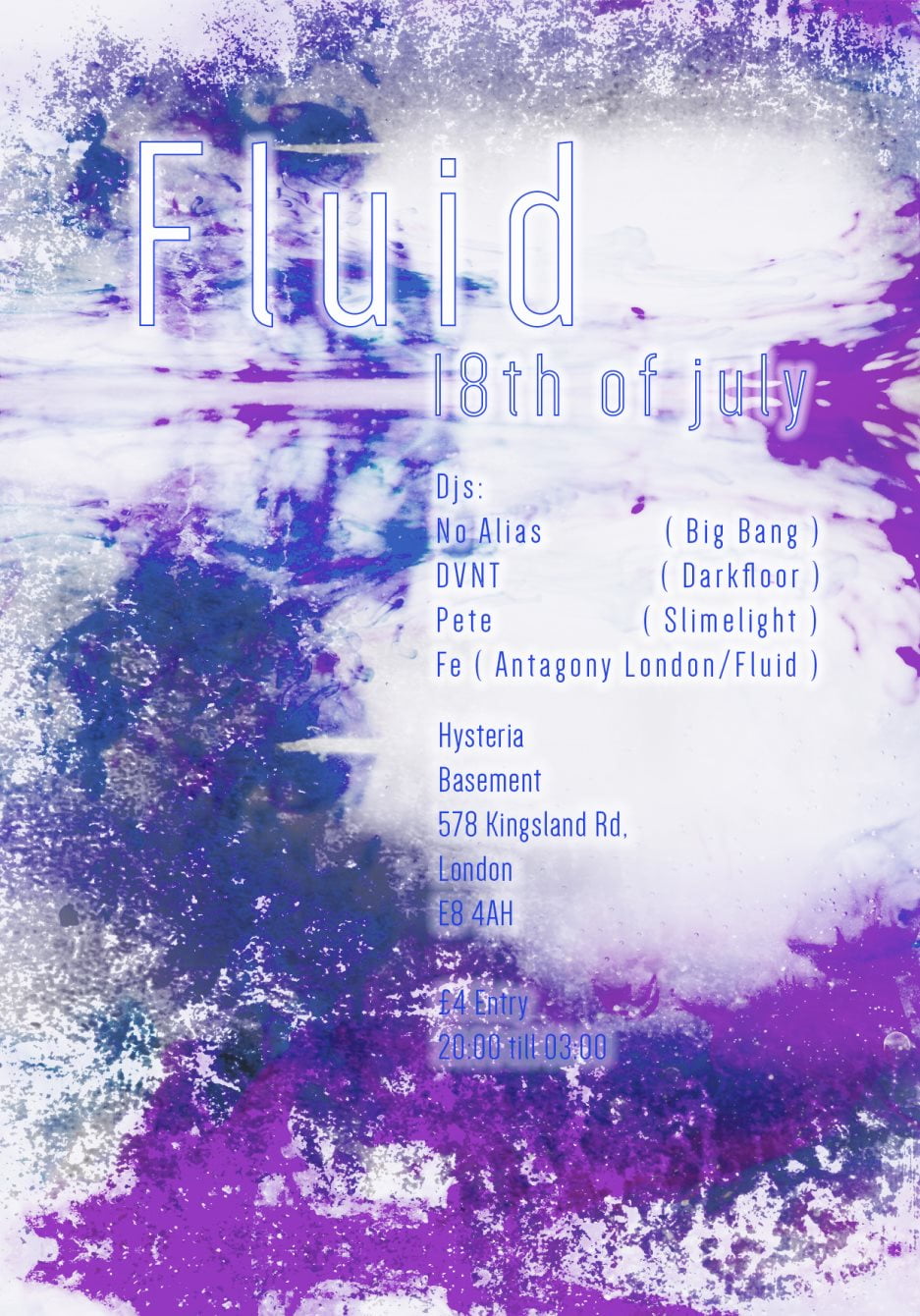 Related