Coefficient – B-Side radio mix
The ever mysterious London producer Coefficient serves up one of his techno specials with this mix for Tyler Smith / Black Smith Craft's radio show: B-Side.
Rolling forward with industrially flavoured bewitching techno put together by a man who clearly knows what he's doing. Upped to the masses as a glorious high fidelity MP3 and with a complete tracklist. What a gent.
Words aside, hit this now, your brain will thank you for it.
Coefficient – B-Side radio mix
DOWNLOAD
–
Cyp – Respect Death
Voidloss – The Death of Rebellion
Reeko – The Woman of Black Glove
Lucy – Happiness is a Prison
Sagae & Kawakami – Sentence of Flogging (Part Two)
Phase – Further Trials
Asagaoaudio – Tochka
Joton – Loud Flash
Marc Houle – Drift
Jeff Mills – Something in the Sky 4 (B2)
Planetary Assault Systems – GT (PAS Rhythm & Beats 1)
Reeko – The Day After
OVR – Post Traumatic Son
Oscar Mulero – Two Way Mirror (Meta remix)
Ben Gibson – Single Abstract Animal
Mike Parker – GPH14 (B1)
Inigo Kennedy – Amelioration (Part Two)
Stanislav Tolkachev – I Cant Wait Any Longer
Brendan Ealey – The Mead
Elec.Pt 1 – Untitled (Bunker 3079)
Tomohiko Sagae – Sodium Cyanide
Rory St John – Farewell to the Flesh
Exium – Machine Language
Tuomas Rantanen – Cobalt Metric
Mark Broom – Missing Link (First Mix)
Reeko – Mechanical Physics
Go Hiyama – Anonymous Structure (Takaaki Itoh remix)
Autechre – M62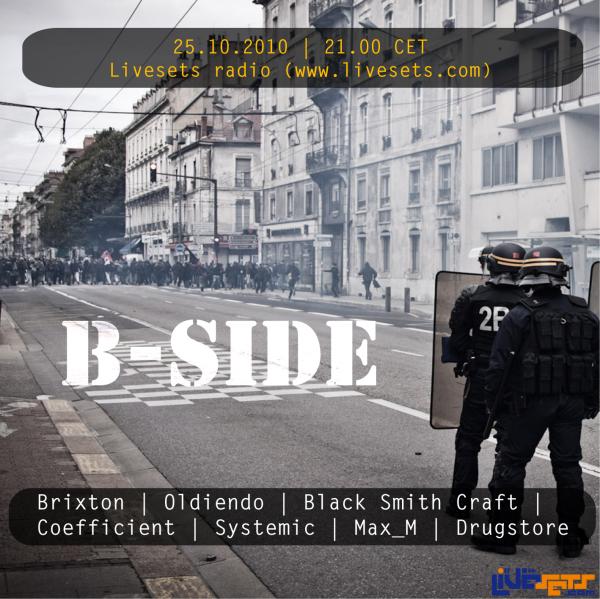 Related