02.04 – Zone Eater guests on Mantis Radio
On this week's Mantis Radio (our 228th) the insanity of Zone Eater. Tune in Sunday, April 2nd.
– Mantis Radio is broadcast live on futuremusic FM, hitting archives from Monday (3rd) on iTunes, the podcast, SoundCloud, Mixcloud or direct.
Sun 1000 PST Los Angeles
Sun 1300 EST New York
Sun 1800 BST London
Sun 1900 CET Berlin
Mon 0200 JST Tokyo
RSVP on Facebook
–
[embedyt] http://www.youtube.com/watch?v=NQbqSGKP5A4[/embedyt]
Louisville's Alex Koenig, or Nmesh as he is better known, is a talented chap. In addition to his highly regarded Nmesh project, with which he's remixed FSOL's Amorphous Androgynous, and served up many lauded mixes (his Fact mix from summer 2015 is a particular blinder); he produces material, or spews might be a better adjective, as Zone Eater. It's his full on, sample based slug metal / dethwave project. The first release under that alias, Triangle Island (2015), blew open our 181st broadcast.
His new album, a joint/vs thing with San Francisco's Sea Of Dogs just dropped on cassette label CHAMBER 38. It's a raucous, intense ride of sonics and slurred samples. Expect a ride, this Sunday.
Friend of sandworms, boreworms, graboids, and sarlaccs. Cultivating mass since 2015.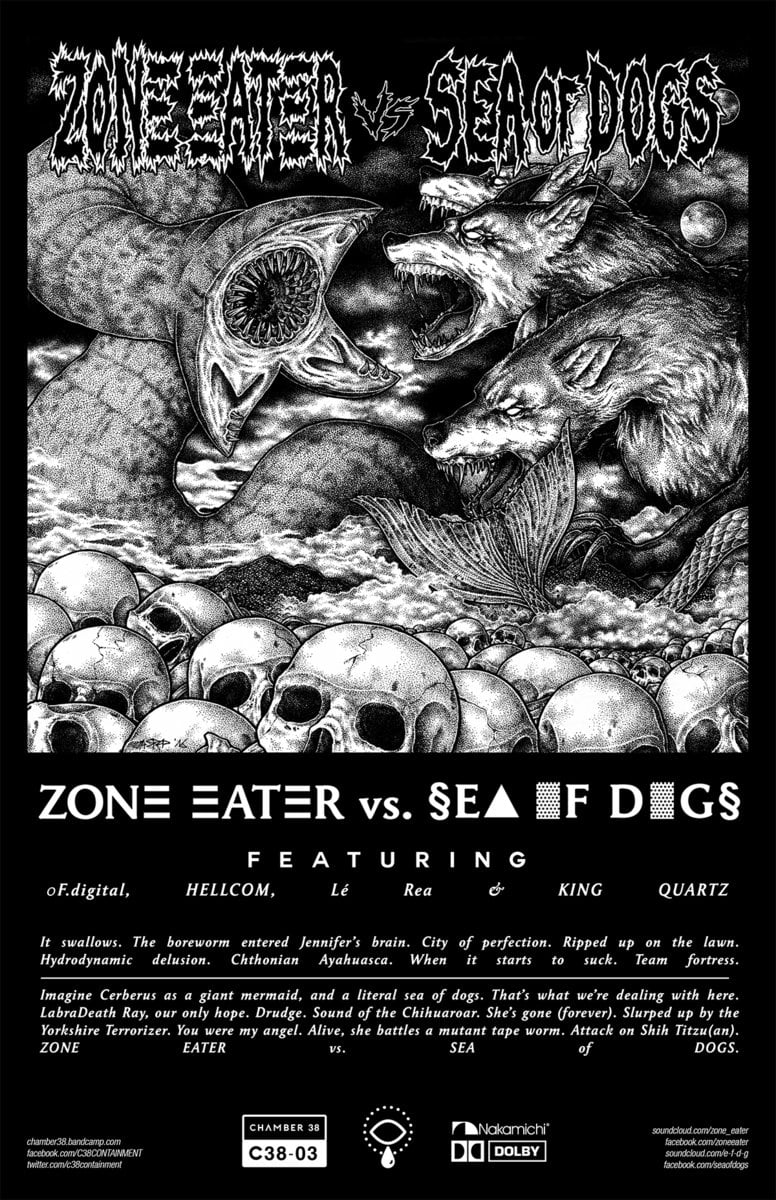 Related