Mantis Radio 143 + David Meiser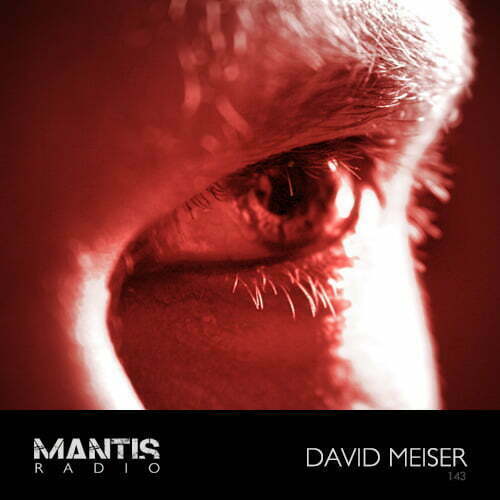 DVNT
Black Classical – ZmA 13th Kingdom [malfunctioned.bandcamp.com]
Gesaffelstein – Obsession [Parlophone]
Bleaching Agent – Yellow Corduroy Wall [Submit Records]
Marie Davidson – L'unique [Holodeck Records]
Locust – Just Want You (Scanner Destroyed Mix) [Scanner]
Stave – Tower9 (COIN remix) [Flingco Sound]
ONTAL – IKLWA [Photon Emissions]
Sigma Zigurat – Emissions (Derlich remix) [Noctambular]
Corvum – Black Waters [Armatura]
Ursa – Network [dub]
Retsof – Axis Of Symmetry (Y) [Input Output Systems]
Yuji Kondo – Tilt [Inner Surface Music]
L.B. Dub Corp – Roller ft. Function [Ostgut Ton]
Paul Birken – Big Rig Barnacle [Mord]
Joe – Maximum Busy Muscle [Hessle Audio]
DJ Hidden – Distant Drums [Ad Noiseam]
Ruby My Dear – Embruns [Ad Noiseam]
DAVID MEISER
Carl Taylor – Angel Rage
Ontal – Disorientation
Umek – Zadiox
Christian Wunsch – Test
Tuomas Rantanen – Rectangle
Daniel Bell – Science Fiction
Zadig – The Grip
James Ruskin – Correction Centre
David Meiser – Addiction to Darkness
Takaaki Itoh – Hollow Cost
Komabase – Voices from beyond
Regis – Purification
Rumenige – Numb7 b1
The Bee – Tik Tak
David Meiser – Soviet Rules
Exium – 96,1MHz
Lucy Xhin – lx2
Mickael Davis – Beat Neat bad (Ulaws remix)
Robert Hood – Drive the age of automation
Donnacha Costello – Ten Thousand Hours
#143
Mantis Radio presents David Meiser who's new EP just dropped on Darkfloor Sound.
In the first hour of tonight's show hear new music from Bleaching Agent, Scanner, Ontal, L.B. Dub Corp, Paul Birken, DJ Hidden and Ursa.
IN SESSION
Based in Zaragosa, Spain, David Meiser has for the past few years been honing his studio skills and building a bit of a following for his vision of techno. A dark, foreboding and ultimately driving take on techno.
His EP with us at Darkfloor Sound marks the next step in his development as an artist. Having previously seen release on several labels, including Hard Benzel, Pareto Park, Sonntag Morgen, Cicuta Netlabel – Those Who Still Remain is Meiser's first solo EP.
Full of bass, intense and driving percussion – his sound is for the warehouses and proper clubs out there who want something with edge, made with passion.
–
Missed a show? Catch up with the extensive archives.