Mantis Radio 129 + Dead TV Society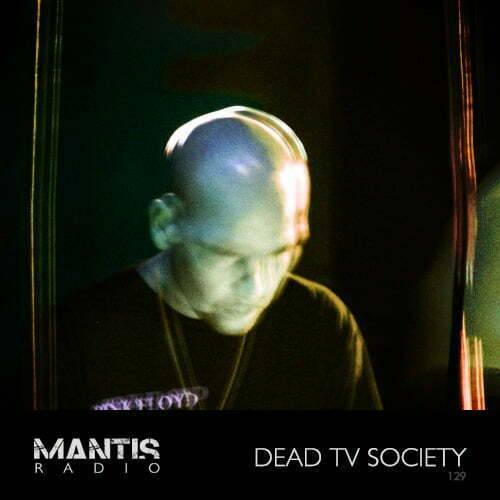 DVNT
ASC – Karma [Halocyan]
Quinoline Yellow – Lags Domotags [Touchin' Bass]
Consequence – Lyon [Etcht]
Xuei Ruff – Not Human, Alien! [Ruff-Tang Productions]
Forward Strategy Group – Were Looking For Manpower [Perc Trax]
House of Black Lanterns – Rolling Thunder [Houndstooth]
AnD – Not A Sheep [Inner Surface Music]
Sawf – Faxta [Audio Assault]
DJ Overdose – Sandokan [Lunar Disko Records]
Dr.Schmidt – Teradyn (Dexorcist remix) [Maschinen Musik]
Ingen – Snap The Tilt (Gella remix) [dub]
A. Picon – Secret (Deepbass remix) [Reaktivate]
Phat Chex – Acid Aroma [dub]
Death Abyss – Humiliate For Sport [Rodz Konez]
Tomohiko Sagae – DSPS 2 [HueHelix]
Jay Mass – Waveracer [dub]
Mr Jones – Apogeum (Tim Wolff remix) [The Public Stand]
Some Ember – Wave of Fear, Wave of Joy [Night People]
DEAD TV SOCIETY
Dead TV Society – Naproxen 250A
Dead TV Society – 5.6Rs
Dead TV Society – Inescapably tied
Dead TV Society – They went up the ladder, and I never saw them again
Dead TV Society – Cricket
Dead TV Society – Water in room 712
Dead TV Society – Existing in a single copy
Dead TV Society – Apathea
Dead TV Society – Portal
Dead TV Society – Telemetry 6
Dead TV Society – Transantarctic
Dead TV Society + ZLK – Mantodea // exclusive
Dead TV Society, ZLK + Minotaur Electronics – Jack just died // exclusive
Dead TV Society – Droghmadon II
Dead TV Society, ZLK + Minotaur Electronics – Permanent marker // exclusive
#129
On tonight's show the mysterious Dead TV Society.
IN SESSION
Part of the Dutch Noxgenus collective: a shadowy electro influenced and inspired group, Noxgenus plays host to music from the acid electro of Zwart Licht Kommando, the hardware flexes of Minotaur Electronics, the low slung electro grooves of Seele ohne Ziel and the more soundscape, illbient and drone work of f.o.t.n. and Dead TV Society.
Since ZLK was showcased on the show (#45 August 2009) I have learnt a little about the man responsible, who whilst quite conceivably having electro music for blood is a talented CGI artist by day. With Dead TV Society I know very little beyond a name: Niels Pennings. And as I've said before, in today's age of information overload, knowing effectively nothing about the person or people behind music that captivates your interest is both refreshing and can allow for a deeper listen to the sound.
What I have managed to extrapolate from Niels is the following, it doesn't give his life story but does provide a fitting scene. He was born in 1977 in The Netherlands…
[I've] lived all my life in a small medieval town in the beautiful Brabantian district. Raised on an extensive musical diet of classic rock, synthesizer music, soul, hiphop and electronics. One of the founding members of Noxgenus, DeadTV is my personal outlet of hopes and fears. [I'm] just an ordinary bloke with good taste in music
For his showcase session tonight he continues:
The first half hour is strictly deep deadTV stuff. The second is more ambient-electronica and it closes with an uptempo electro-ish track. In the second half I teamed up with the other two core-members of Noxgenus; ZLK and Minotaur Electronics and this section features three Mantis Radio exclusive tracks.
–
Missed a show? Catch up with the extensive archives.