Mantis Radio 306 – Inner8
Become a Patron, support the show.
Italy's Inner8 showcases his label Holotone.
Hear music from Andy Gill and Andrew Weatherall who both tragically passed away earlier this month. My record bag is a mixed one this week with tracks from the likes of Uniform, Paula Temple, Savier, Chris & Cosey, Sclist, Cybotron, William Orbit, Rorcal, Overlook & Karim Mass, As One, and Aphex Twin.
DARKFLOOR
Uniform – Awakening [Sacred Bones Records]
Gang Of Four – Love Like Anthrax [EMI]
Paula Temple – Cages (ZAMILSKA remix) [Noise Manifesto]
William Orbit – A Hazy Shade of Random [Virgin]
Savier – Everybody Smile V [unreleased]
Wire&Wasteland – Gravity [Wire and Wasteland]
Chris & Cosey – Voodoo (Tusken Raiders Mix) [T&B Vinyl]
Sclist – Wood and Steel Patterns [self-released]
The Woodleigh Research Facility – Brackstone Abroad [Rotters Golf Club]
Cybotron – Eden [Fantasy]
Overlook & Karim Maas – Chalk [Standards & Practices]
cyd – Mergence [Solemne Records]
As One – Downburst [De:tuned]
INNER8
Scald Process – Atonement (feat. Luxul) [Holotone]
Koichi Shimizu – FK (feat sYn) [Holotone]
Inner8 – Self-Determination [Holotone]
Lifecutter – Tearing Down Walls Anxiety [Holotone]
Franz Rosati – Continua Imperfect [Holotone]
Lifecutter – Cascades [Holotone]
Franz Rosati – Mercurial Device [Holotone]
Dadub – Tuluu (Pure Version) [Holotone]
Scald Process – Misanthropist Del Gallo (Death Qualia remix) [Holotone]
Inner8 + Koichi Shimizu – Aufhebung [Holotone]
DARKFLOOR
Grave Blankets – Going Dark [Orb Tapes]
Allied – Dream State [MethLab Recordings]
Rorcal – A Sea Of False Smiles Hiding Murder, Jealousy And Revenge [Hummus Records]
Aphex Twin – Vordhosbn [Warp Records]
Featured Guest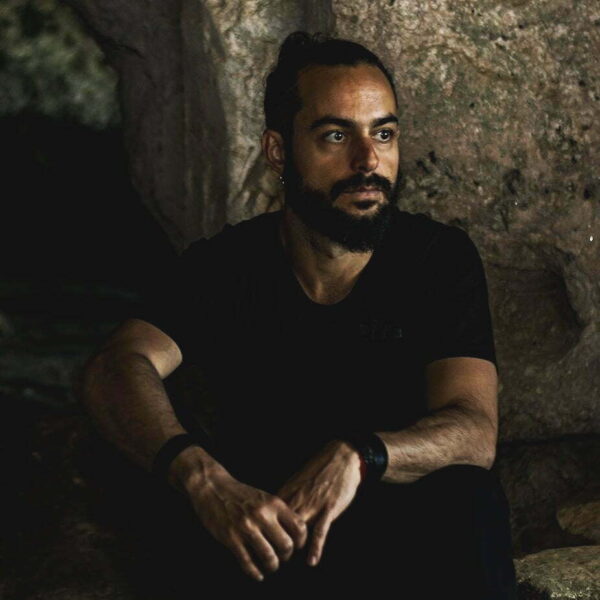 My guest this week is Inner8. Italian producer Daniele Antezza.
In addition to being the founder of the Dadub – a production duo focused on bass music, voodoo, ancient alien rituals, and chaos magick, Antezza runs his own mastering company – Dadub Studio, and in 2016 started the label Holotone. His session for Mantis Radio today is a Holotone label showcase featuring tracks from Scald Process, Koichi Shimizu, Lifecutter, Franz Rosati, Dadub and some of his own Inner8 material.
Mantis Radio. Archives »
Related