Mantis Radio 234 – Metalogue
Become a Patron, support the show.
London's cinematic industrialist Metalogue provides our Mantis Radio session this week. There's music from Max Cooper, Umor Rex, Forest Swords, Inland, Whirling Hall Of Knives, Peverelist, She Spread Sorrow and The I.L.Y's.
DVNT
The Mover – We Have Arrived [killekill]
The Mover – Spirit Slasher [killekill]
James Place – Rumor and Choir [Umor Rex]
She Spread Sorrow – On The Bank Of The River [Cold Spring]
Dust – Circling Of The Seraphim [World Shadow]
Forest Swords – Vandalism [Ninja Tune]
The I.L.Y's – Wash My Hands Shorty [Third Worlds]
Max Cooper – Chromos [Mesh]
Peverelist – Caught a Glimpse [Magic + Dreams]
Inland – Coriolis [Counterchange Records]
GRYPT – Tin Can Tomb (WMX remix) [Cleopatra Records]
Whirling Hall Of Knives – Fyls [WHOK]
Pendle Watkins – Deal With It [Super Rhythm Trax]
The Person – Circa 2000 [Acroplane]
PEEV – Inflict [No Suit Records]
Shift Worker – Centrum (Swarm Intelligence remix) [Hidden Bones]
Renoizer – Origins [Abstrakt Reflections]
DJ Flow – Journey Into Sound [DJ Flow]
METALOGUE
Metalogue – Player Piano (live at Madame Claude Berlin 2016)
Metalogue – Unraveling [Section 27]
Metalogue – We Are Home (live at Towards Collapse 2015)
Metalogue – Only Forward (live at Madame Claude Berlin 2016)
Metalogue – Falling Grains (live London 2016) unreleased
Huron – Right and Wrong Places (Metalogue remix)
Metalogue – False Dawn (live at Madame Claude Berlin 2016) unreleased
Featured Guest
Providing our session this week, London's Robin Fencott, aka Metalogue.
I first met Fencott in November 2015, when I played at Towards Collapse, a night he co-promotes. At the time I was unaware of the calibre of sound he is capable of producing. Earlier this year I heard his work, and was blown away.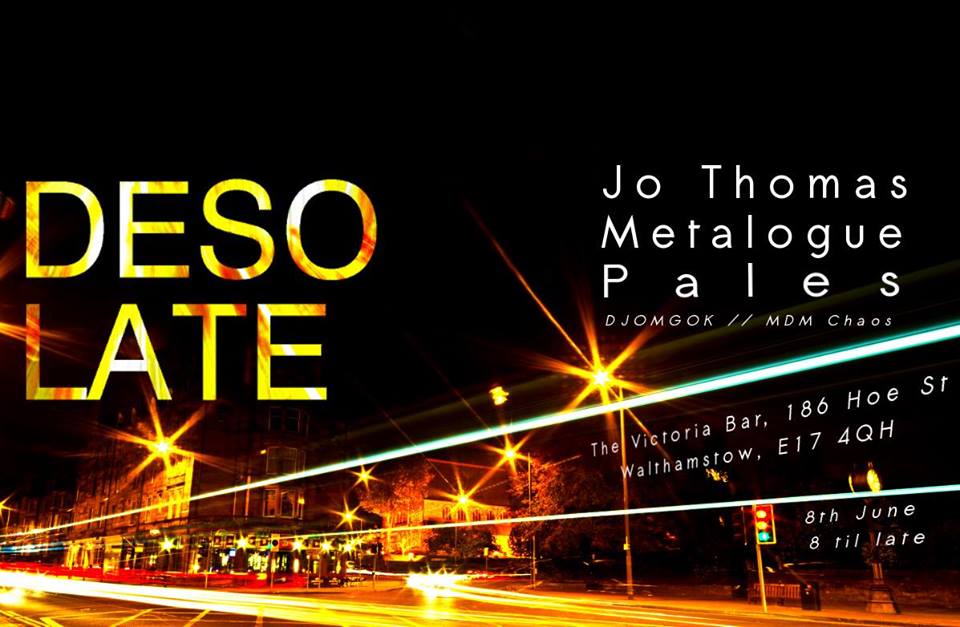 Those of you in London, can catch him live, June 8th at The Victoria in Walthamstow for Desolate.
Mantis Radio. Archives »
Related