JAWDANCE 24-09 w/ Mike Darkfloor, Jerome Hill, Mark Broom, Teki Latex, Altern-8, Goddezz & more
Next week, Friday September 24th, I (Mike Darkfloor) will be playing at JAWDANCE, a multi promoter 12 hour party at The Cause, Tottenham. I've been invited to the Don't Recordings room, hosted by none other than London legend Jerome Hill. Joining us in that room, sets from Alba Heidari, Ben Pest, and Mark Broom.
Tickets are available on RA, and if you're quick you'll be able to get them at the £7.50 price point.
This is a 5 arena event that alongside Jerome's room will also be playing host to Bubble Chamber, HMT, Planet Fun, and JAWDANCE. They bring to the party the likes of 2 Bad Mice, Altern-8, Amber D, Blixa, Das Booty, DJ Bus Replacement Service, Goddezz, Ragi Rags, SPINEE, and Teki Latex.
Find the full lineup, complete with event info on RA. This event is COVID-19 compliant and you'll need a negative test taken up to 24 hours ahead of the event for entry.
I'm very excited to be back in the DJ hot seat and I hope to see some of you down the front.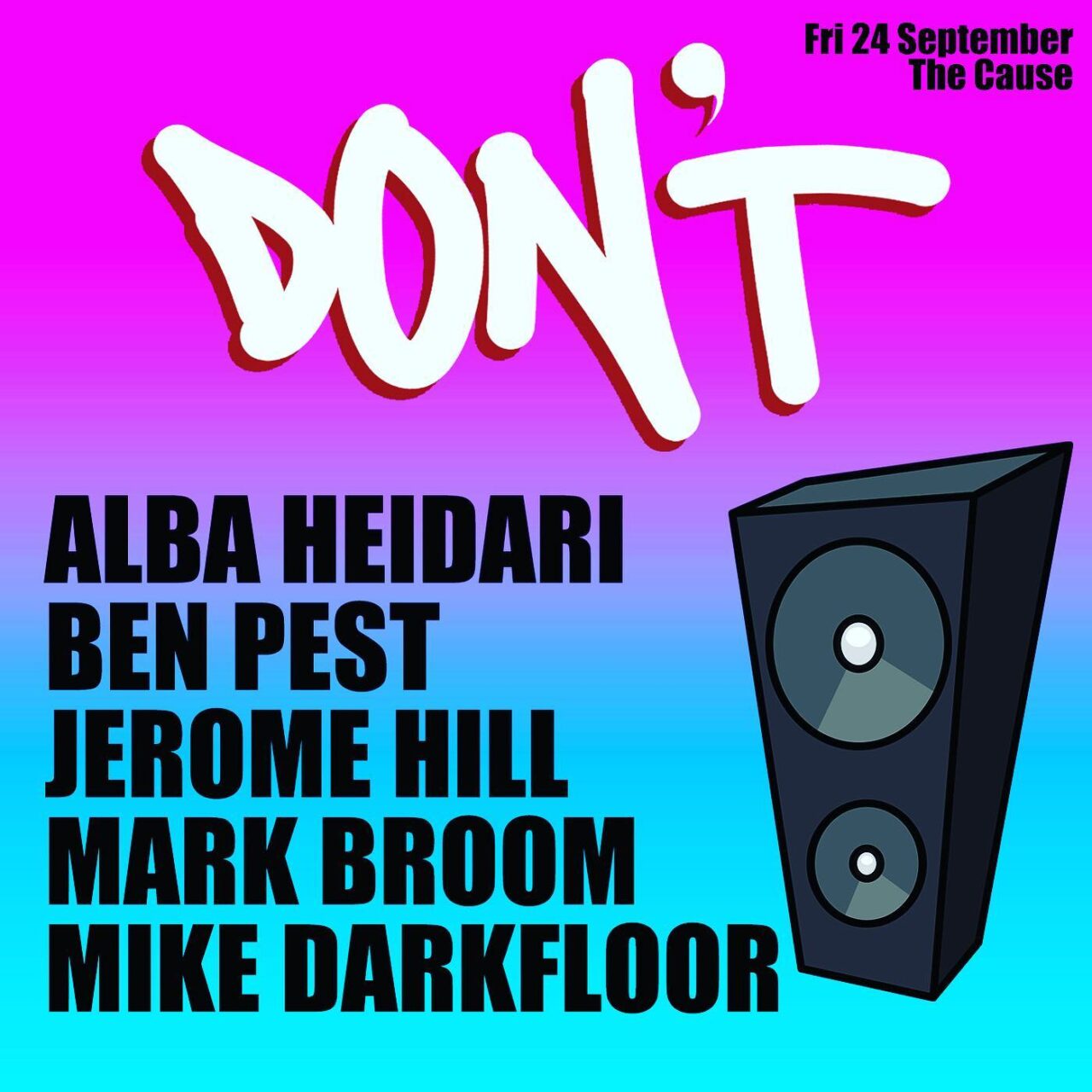 Related