Mantis Radio 118 + Ekman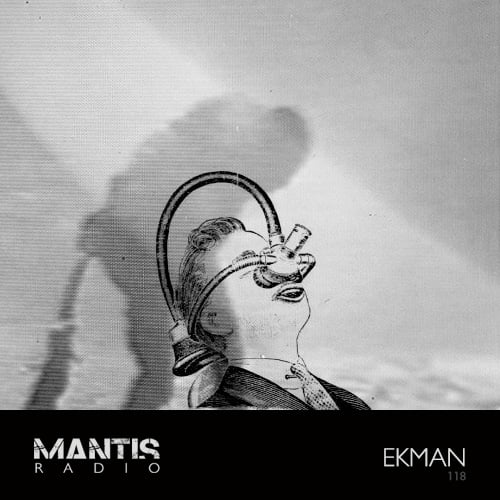 DVNT
Loops Haunt – ZENITH [Black Acre]
Separation Device – Synaptic Inputs [dub]
Warlock – Ghetto People [Rag + Bone]
Sturqen – Bowav [Sturqen]
Hreno – Idle Hands [Sound Architecture]
Death Grips – Pop [Death Grips]
c_c – NNNNN [Bedroom Research]
Lucy – Finnegan [Curle Recordings]
Andy Stott – Up The Box [Modern Love]
Duskky – Wendigo [Broken Bubble]
Jam City – The Courts (12″ mix) [Night Slugs]
Arkist – Spiderdrudge [Inhale Audio]
Blawan – His Money [Hinge Finger]
Snap-9A – Foneis Tou Kosmou [Armatura Bonus]
Dare + Haste – Residual Image Of Detroit (Jake Conlon remix) [Pareto Park]
DIL23 – Bug Catcher (Laica remix) [dub]
Jay Mas – Stella Hangover (Mazzula remix) [dub]
the wee djs – March 30 [thismachineisbroken]
Pinion – Mirv7 [Perc Trax]
Simplicity is Beauty – Fragments [dub]
Section.8 – Cylinder [Sub Pressure]
Lakker – Ciar [Blueprint]
EKMAN
Ekman – Cosmic Acceleration
Ekman – Missing Satellite Problem
Ekman – Schwarzschild Radius
Ekman – Frequency Is Matter
from "M.S.P." CD (Missing Satellite Problem) Solar One Music release February / March 2013
Ekman – Tessellation Automata [Abstract Forms]
from "Tessellation Automata" EP on Abstract Forms, release October 2012
Ekman – Thinking Without Sound
from "Datafunk series" V/A on Abstract Forms, release coming up
Ekman – Eaters Of Light
Ekman – At The Gates Of Ishtar [dub]
Ekman – Antennas Overture [Panzerkreuz / Bunker]
Ekman – Anomie [demo]
#118
This week we welcome to Mantis Radio the Dutch electro of Roel Dijcks aka Ekman.
IN SESSION
Keeping his bio short, it rolls simply as:
Counterfeiting reality since 1981
His mix features all his own work with several tracks taken from forthcoming releases. These include his Tesselation Automata EP on Abstract Forms, due for release next month. Next year he has so far 2 releases scheduled for February: his M.S.P. CD album coming on Solar One Music and his Reform 12″ on Berceuse Heroique.
Those of you able to get to Eindhoven on November 3rd can catch Ekman alongside Andy Jenkinson's Ceephax Acid Crew.
–
Missed a show? Catch up with the extensive archives.