Out Now – Distant by Phat Chex / DRKFLR001
Our debut CD EP is now available. Five tracks of electro on a deep/bass tip by the rising talent that is Phat Chex.
Getting to this point with a record label (arriving at your first physical release) has been an interesting and far longer than envisioned journey. Complications with printing presses and manufacturing plants. Misprints. Artwork revisions. Lost DAT tapes. You name it.
But when that's all been said and done and sweated through, the results more than make up for the challenges of getting a release out there; so with the greatest of pleasure I am honoured to present our debut CD EP from a talented producer, fantastic DJ and like minded soul: Ben Pooley aka Phat Chex.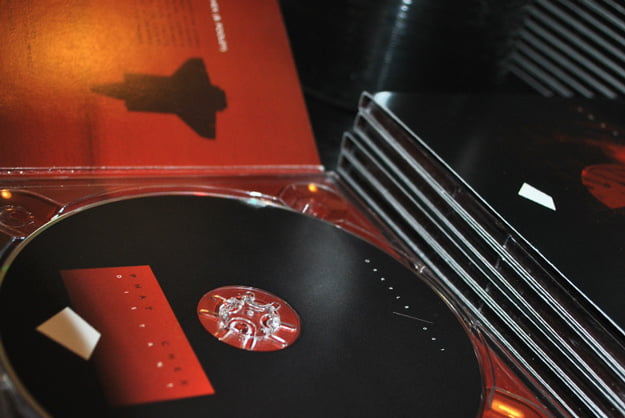 –
Phat Chex – Ankylosaurus Magniventris
Phat Chex – Uncertain Future
Phat Chex – Puxton Bridge
Phat Chex – Kitchen Sync
Phat Chex – Cumberland Vibe
We took our time listening to Chex's recordings, experimenting with the tracklist, putting the strongest tracks in the best flow we could.
From the deep broken step of opener Ankylosaurus Magniventris to the mighty PA testing acid infused roller Uncertain Future.
An early favourite, Puxton Bridge melds trippy vocal work into a dark dystopia. Kitchen Sync goes deep and wide with a beautiful oceanic trip of far off places. A properly serene piece of work.
The closer Cumberland Vibe goes deeper still and on vocals is Phat Chex himself with a pensive piece of meditative percussion bubbling underneath.
We couldn't think of a better track of his to close a stunning EP of sound.
The CD is a replicated disc from glass master, recorded with mastering from Black Monolith Studios. Artwork by our in house designer makemassair.
Download this EP for free (160kbps MP3)
Related