Mantis Radio 312 – Speak Onion
Become a Patron, support the show.
Drum & noise artist Speak Onion returns bringing his heavy sonic assault to Mantis Radio for a 2nd session bout.
Hear tracks from Scheme Boy and Enduser, Meat Beat Manifesto, Moderat, Opal Tapes' Rerekat, Countersunk, Andras, Soma Records, Blueprint's Sigha, Untold, Ricochet Records, Lana Del Rabies, SHXCXCHCXSH, Samurai Music, and Paradox.
– Enjoy Mantis Radio? Become a patron and help support it with Patreon.
DARKFLOOR
Enduser – End of a Beginning (Scheme Boy remix) [Enduser]
Meat Beat Manifesto – All The Things You Are [Mute]
Khost – North Hollow Ghoul [Khost]
Moderat – Slow Match [BPitch Control]
101 Beats – Pointer [Countersunk]
Rerekat – Our Bones Are Dried Up [Opal Tapes]
Yris Den – Strafen [Magazine]
Andras – Jingo [Public Possession]
Envoy – Aces High [Soma]
Sigha – I Am Apathy, I Am Submission [Blueprint]
Untold – Kane [Hemlock]
Mulitple Mono – False Prophet [Ricochet Records]
SHXCXCHCXSH – VVOV [Mord]
SPEAK ONION
Speak Onion – Being Dead [Ohm Resistance]
Speak Onion – With Unclean Hands [Ohm Resistance]
Speak Onion – What is this Presence? [Ohm Resistance]
Speak Onion – Wakeless [Immigrant Breast Nest]
Speak Onion – Eye Contact at the End [Ohm Resistance]
Speak Onion – Scratch Out the Mirror (featuring David B. Applegate) [Ohm Resistance]
DARKFLOOR
Lana Del Rabies & Brigitte Bardon't – Ride [Lana Del Rabies]
Atiq & EnK – Like An Angels Feather (Sinister Souls remix) [Mindtrick Records]
Artilect – Ashen [Samurai Music]
Paradox – Eternalism [Paradox Music]
Featured Guest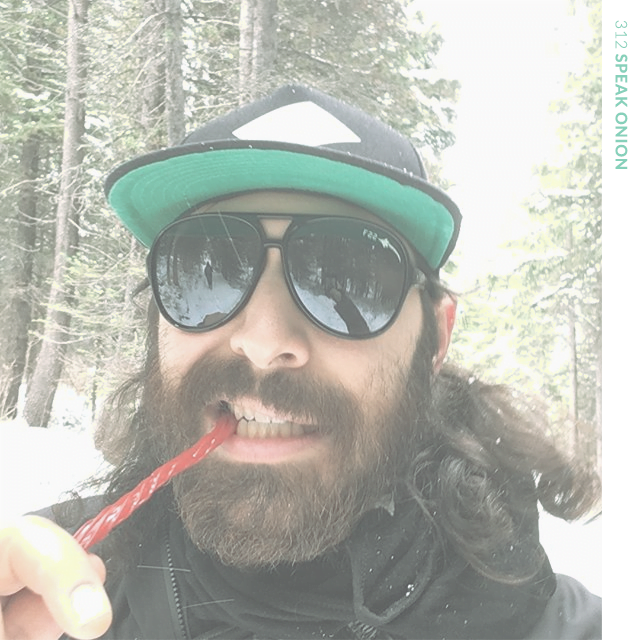 Running alongside the release of his new EP – Dead – available now on Ohm Resistance, Dan Abatemarco's Speak Onion returns to Mantis for a second session. The EP follows 2016's Unanswered and showcases the radical advance in style and execution of his sound.  It features collaborations with Black Saturn and David B. Applegate. All artist proceeds from the release are going directly to the Hungry Monk Rescue Truck, that is providing help and assistance for New Yorkers dealing with food insecurity.
Distortion drenched breakbeats colliding into deranged atmospherics.
Based in NYC, Speak Onion has been holding down a dark corner of the hard electronic landscape since 2005. From a start in underground breakcore parties and raves, Onion became known for frenetic, confrontational live performances – typically setting up hardware and playing from the middle of the audience. His music draws from drum n bass, industrial, and noise creating a unique hybrid, best experienced loudly and in person. As part of the team behind the Immigrant Breast Nest netlabel, as well as the Barcore and Abstract Conditions event crews,, he's brought a signature sonic brand to countless sound systems and headphones.
His first appearance on Mantis Radio, for show 272 (2018) was a full on introduction to this sound, and his return here today is equally very much in your face.
Mantis Radio. Archives »
Related