Friday Found Sound
As it's Christmas we're starting a new thing on Darkfloor, the Friday Found Sound post. A collaborative post, comprising of some of the weeks net label releases, free track giveaways and anything else in the style of darkfloor electronica for free.
–
Werken – Sum / Zymogen
DOWNLOAD
Sum is the debut album of Werken, one of the aliases of Tilman Ehrhorn known for his releases on Mille Plateaux and Resopal Schallware.

This release introduces an experimental and ambientish dubby side of his producing skills. Almost every sound has been generated on a modular synthesizer. Some important developing tools within the synth are sine- and noiseoscillators, with which also most of the percussion sounds are built.
STA001 : V/A – Antimode / Stasis Records
DOWNLOAD
Chunky breaks, lofi cuts and dark drones from David Adams, Euphiophone, Swarm Intelligence, Ventolyn & Becotyde and Ed Devane.
All about the Ventolyn & Becotyde track on this release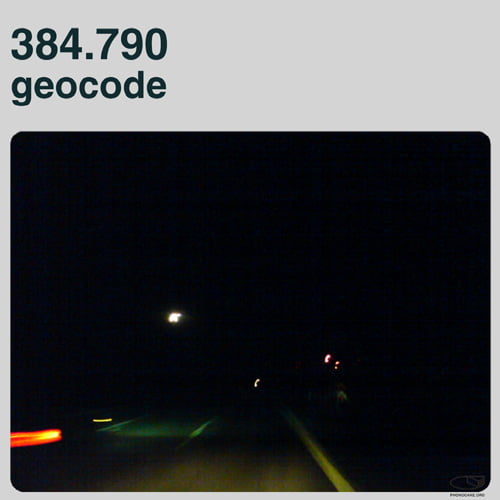 Geocode – 384.790 / Phonocake
DOWNLOAD
Only numbers, no more names, the images start to be for themselves.
Only flowing, the lights don't blind you, they shine through you.
You self is only light again, in a stream of data. From here
to Madrid and back again, the beat goes on.
JMSFX – Next Hype Alert
DOWNLOAD
Bass Music regular James Fox has taken possibly (clearly) the biggest grime tune of the year in Tempa T's ode to random acts of senseless violence 'Next Hype' and mashed it up with one of the biggest house tunes in the form of Jan Driver's 'Rat Alert'.
JMSFX (previously known as James Fox, and featured on Mantis Radio 039) giving up one of secret weapons.
Si Begg 2009 Christmas Present
DOWNLOAD
We at Darkfloor are huge fans of Si Begg (and his tunes aren't bad either). Recently he raided his archive and gave up 4 different tracks from the past couple of years. Unreleased bits that for one reason or another didn't make it out into the public ether. (you defo want to be checking out the Grime in the Gbass remix)
Over the years I have done many tracks that were either half finished, ear marked for a project that never happened or simply dumped because I felt they were actually quite crap. Now, as I've got nothing better to do with them, and I'm sick of them clogging up my hardrive / brainspace I'm going to bung a few of them out there for free.

Any comments, requests for wavs, queries, insults etc. Feel free to mail me – sibegg(at)sibegg(dot)com
Boom.
So that's it, our first Friday Found Sound, hopefully of many. Have a great weekend, and why not let us here on darkfloor know which tracks you're feeling. You can also get in contact and submit releases you've found (hit us up on the contact page). Have a great weekend.
Related