Mantis Radio 128 + Kawatin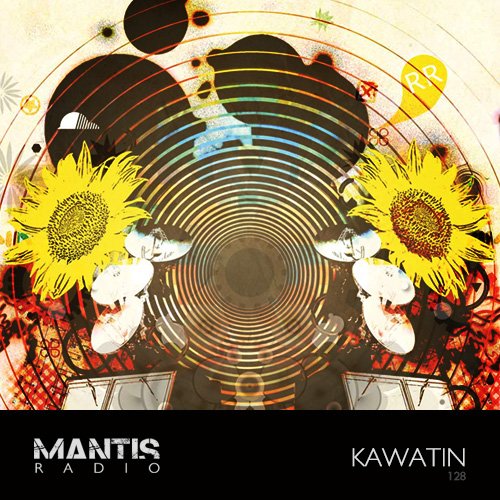 DVNT
Wolf Eyes – Born Liar [De Stijl Records]
Prodigy – Firestarter (Death Grips remix) [Death Grips]
Stazma the Junglist – Eyes Bleed Acid (Electromeca remix) [Acroplane]
Harmonic313 – Lion feat Trim [Warp]
Kryptic Minds – Badman VIP [Osiris]
Echologist – More Instinct [Prologue]
Miles – Status Narcissism [Modern Love]
Baby Ford and Eon – Dead Eye [Plus8]
Mike Parker – Mnajdra [Geophone]
Original Console Generation – 150.4.3.162 [Vocode Records]
Hefty – Deserted Parkland [Armatura Records]
EDMX – Cerberus [Power Vacuum]
Global Goon – Bewd's Recipricol [The Centrifuge]
Planetary Assault Systems – Function 4 (Lucy remix 1) [Mote Evolver]
AnD – Not A Sheep [Inner Surface Music]
Ontal – Output [Darkfloor Sound]
D'Arcangelo – MHIA [The Centrifuge]
Rivet – Vermont [Naked Index]
Simplicity is Beauty – Heavy Industry [Lasergum]
Blackmass Plastics – Ok Ozzy [Western Panorama Recordings]
Matt Whitehead – A Is For Acid (MPIA3 Definition) [Perc Trax Ltd.]
_Unsubscribe_ – Spek Hondje [Houndstooth]
KAWATIN
Culture Cruncher (Si Begg) vs Michael Jackson – The End [Noodles Research]
Cursor Miner – Baby Universe [Noodles Institute of Technology]
Kawatin – Antisocial Activism [Ricochet Records]
Tipper – Subalicious [Fuel Records]
TRO – Werkflow (Kawatin remix) [VIM Records]
Jnr Hacksaw – How's Your Modulation? [Trigger]
Vital Substance – Drop Kick (The VSub Re-rub) [Systematica Records]
Jason Sparks – Don't I Feel (Soto remix) [Botchit + Scarper]
Senor Frio – Sub Noctem (Ion Driver remix) [Digital Distortions]
Brian Aneurysm, Chrisy Jordan – Dear Father (Freaky Chakra remix) [Ironbox]
Kawatin – Feel [Glack Audio]
Ferdy – Home Coming (Pole Folder remix) [Particles]
Frogger – Killa [Unknown]
Radioactive Man – Airlock [Rotters Golf Club]
#128
Spring finally arrives to England and with it on tonight's Mantis Radio we present Kawatin.
IN SESSION
Hailing from Tokyo, Japan, Hirotaka Kawano (Kawatin) is, it's fair to say, quite the impressive one in the studio. A slew of original work and remixes already behind him, his is a sound of immersive broken tech bass.
Releases on Ricochet Records, Glack Audio and Rune Recordings sit with remix work for, amongst others Si Begg's Noodle Recordings; most recently on the mammoth UFO Remixes project. His work always with that deep psychedelic slant, often packaged into a deft cerebral force of driving sonic frequencies and electro tendencies.
It was Si Begg who first put me on to Kawano's sound; back in 2006. Shortly after his debut Play The Funk EP on Play Recordings, it was his On The Rice remix of Begg's My Style that quickly caught my ear.
After a wealth of EPs his first album proper, K-Truck, arrived in October last year on London's Ricochet Records imprint together with the more chilled offering of Recovery of Lost Function, released earlier in the year on Ukrainian label Rune Chill Recordings.
..the music from this japanese artist is totally unpredictable. In his own way – alert and hypnotic… – ClubbingSpain
–
Missed a show? Catch up with the extensive archives.