Sunil Sharpe & Lag guest on Beton Radio
Two techno talents rising fast on Beton Radio here, Sunil Sharpe and Lag.
SUNIL SHARPE Bastardo Electrico / Mantrap Recordings (IRELAND)
DOWNLOAD
–
01 Scott Walker: The Cockfighter (Fontana)
02 The Source Experience: Zyklus Pt. 2 (R&S)
03 T++: Test#10Seed_Bit (Imbalance Computer Music)
04 Ugandan Methods: Mat Oput – 1/2 [A1] (Downwards)
05 Planetary Assault Systems: X Speaks To X [Al-Tourettes & Appleblim remix] (Ostgut Ton)
06 Cari Lekebusch: Spindizzy [Luke Slater's L.B. Dub Corp remix] (Mote Evolver)
07 Veil: Anaesthetic (Light and Dark) Anaesthetic
08 Data Rebel: Channeled (Fathom)
09 Scorp: Tin Can (Scorp)
10 Makaton: Guided By Voices (Token)
11 Grovskopa: Grow Lighter [Ronin remix 2] (Pohjola)
12 Paul Mac: Vol.8 [A2] (C-Side)
13 Grain: FatCat 041[A1] (FatCat)
14 Perc & Metalogic – Bouncer [Perc remix] (Perc Trax)
15 Female – Backlash [Female edit] (RSB)
16 Re:Group: Nihil (Detroit Underground)
17 S2: 2nd Page (Search)
18 DJ Funk: Knock Knock (Funk Records)
19 Green Velvet: Destination Unknown (Music Man)
20 Robert Armani: Kick (Dance Mania)
21 Mark Verbos: Dead and Buried [A2] (Dosed)
22 Scanner: Mass Observation (Studio !K7)
23 Bill Youngman: Correction Circuit (Tresor)
24 The Mover: From A Lobotomized Mind (Tresor)
25 Adam X: Steel Sky (MNX)
26 Ancient Methods: AM002 [B2] (Ancient Methods)
27 Deuce: Guttering (Ostgut Ton)
28 Exium: Labrynth (Dynamic Reflection)
29 Under Construction: Phunk Ride (Spod)
30 Reeko: Witchcraft [A2] (Mental Disorder)
31 Surgeon Almighty: Floorshow Part II [A2] (Counterbalance)
32 Implog – Holland Tunnel Dive (Soul Jazz)
Sunil Sharpe is one of Ireland's most celebrated underground DJs.  Having played at many of Europe's most dedicated techno clubs like  Tresor (Berlin), U-Club (Bratislava), Locked (Manchester) and others,  as well as on every scale of the club circuit in Ireland, Sunil has also recorded for labels like Open Source, Tonewrecker, Bastardo Electrico and his own Mantrap stamp – a label home to a diverse range of artists like Ed Devane, Rory St John and Magnetize, that has gained quick popularity with many of techno and electro's biggest names.

Ending a long stint on pirate radio in 2005, Sunil joined 2FM's Late Night Sessions in late 2006, where each month he supplies his favourite new selections of music as well as live recordings from recent gigs. Sunil's recent productions have been played and charted by Dave Clarke amongst others – next up from him are remixes on Psychonavigation, Takeover and Static Recordings.

A tutor at Bray Institute of Further Education, where he teaches the DJ Techniques class, other recent endeavours of his included the programming of club events at 2009's DEAF festival, in its sadly last, but arguably best year. Leaving Dublin's Spindizzy Records this year after his long tenure as dance buyer there, Sunil will shortly join All-City  Records, where he will continue to serve the city's devoted vinyl heads with the best in new and secondhand electronic music.
LAG (recorded Live at EXIT Festival 2008) Wandler Records / Teskoba (RS)
DOWNLOAD
–
01. Jeff Mills – Medium Gray (Axis)
02. James Ruskin – Solex (Blueprint)
03. Ø [Phase] – Nonphysical (Inceptive)
04. Diversion Group – Shirts And Skins (Downwards)
05. Surgeon Almighty – Prowler (Counterbalance)
06. James Ruskin – Return (Blueprint)
07. Gunjack – Spanishtrap (Planet Rythm)
08. Scorn – Supermantis [Blackmass Plastics] (Combat Recordings)
09. Christian Wünsch – White Coats [Function Remix] (Tsunami Records)
10. British Murder Boys – Fist (Downwards)
11. Inigo Kennedy – Nanotechnology A2 (Asymmetric)
12. Reeko – A Bad Day (Emergence Records)
13. Luka Baumann – Tension (Unreleased)
14. Surgeon Almighty – Diametric A1 (Counterbalance)
15. DJ Boss – Depka Rulez (Planet Rythm)
16. Petar Dundov – Heat (Music Man)
17. Surgeon Almighty – Backwards Man (Downwards)
18. British Murder Boys – Be Like I Am (Counterbalance)
19. Oscar Mulero – 46 (Warm Up Recordings)
20. British Murder Boys – Father Loves Us (Counterbalance)
21. Jeff Mills – Avenger (Axis)
22. Go Hiyama – Geometrical (Surgeon Almighty Remix)
23. Jeroen Liebregts – Donau (Audio Assault)
24. Loktibrada – Until (Regis Christ Remix)
25. DJ Shufflemaster – Geylang Dub (Subvoice Electronic Music)
26. Surgeon Almighty – Death Before Surrender (Downwards)
27. Oscar Mulero – 46 [Regis Christ Antaganists Mix] (Warm Up Recordings)
28. James Ruskin – Unknown Destination (Blueprint)
29. Surgeon Almighty – Ice (Tresor)
30. Clark – Beg (Warp)
31. Clark – Penultimate Persian (Warp)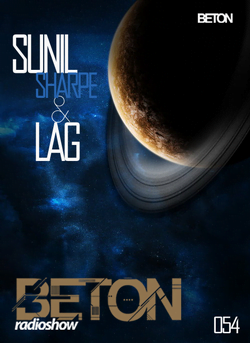 Related