Mantis Radio 311 – BRICKS
Become a Patron, support the show.
On session selections duties we've US industrial noise punk trio BRICKS.
Plus, breakcore from Sonic Terror Recordings' Doormouse, redHat and DLX, drum & bass from the likes of Overlook, Blocks & Escher, powerviolence from Employed to Serve, French prog death metal from Gojira, mutant dub from Luke Lund, post rock from Oathbreaker's new single, darkgaze from Crystal Cage, industrial noise from Manchester's Primitive Knot, and the premiere of BRICKS' new track.
DARKFLOOR
Doormouse – Hardcore Will Never Die [Sonic Terror Recordings]
Salford Electronics – Drift [Salford Electronics]
Crystal Cage – Koti / Leaving You Behind [Crystal Cage]
Code Orange – Underneath [Roadrunner Records]
redHat – Wondering [Sonic Terror Recordings]
DLX – Shedding Skin (end.user remix) [Sonic Terror Recordings]
Overlook – Travelling Without Moving [UVB-76 Music]
Blocks & Escher – Gem [Narratives Music]
Oathbreaker – Ease Me [Deathwish]
Employed To Serve – Beneath It All [Spinefarm Records]
Replicant – SUFFOCATION [Replicant]
PETBRICK – Radiation Facial (feat. Dylan Walker) [Rocket Recordings]
Gojira – Pray [Roadrunner Records]
Luke Lund – Cross to Bear [Ohm Resistance]
BRICKS
– a selection of tracks chosen by the band, mixed by Mike Darkfloor.
Chris Feltner. vocals, beats, production.
Wolf Eyes – Stabbed In the Face [Sub Pop]
Sissy Spacek – Internal Panic [Dais Records]
Sword Heaven – Dead End [Load Records]
Sonic Youth – 100% [Geffen Records]
White Suns – Fire Sermon [Load Records]
Old Man Gloom – Flood I [Hydra Head Records]
–
Ry Sikora. noise, graphic design.
Tyranny of Shaw – Grendel [Robotic Empire]
Phantomsmasher – Bishop Hopping [Ipecac Recordings]
Coalesce – Cowards.com [Relapse Records]
Yatagarasu – Hass [Earthshaking Rhythms]
–
Billy Pizarro. noise, production.
Facialmess – Saturation Point [Moral Defeat]
Napalm Death – The Kill [Rise Above Records]
The Haxan Cloak – Mara [Tri Angle]
Nine Inch Nails – Big Man With a Gun [Nothing Records]
Pedestrian Deposit – Requite [Monorail Trespassing]
DARKFLOOR
BRICKS – Humanity Is a Sinking Ship [Flag Day Recordings]
Primitive Knot – Zeit Und Geist [Deathbed Tapes]
Venetian Snares – Felbomlasztott Mentökocsi [Planet Mu]
Featured Guest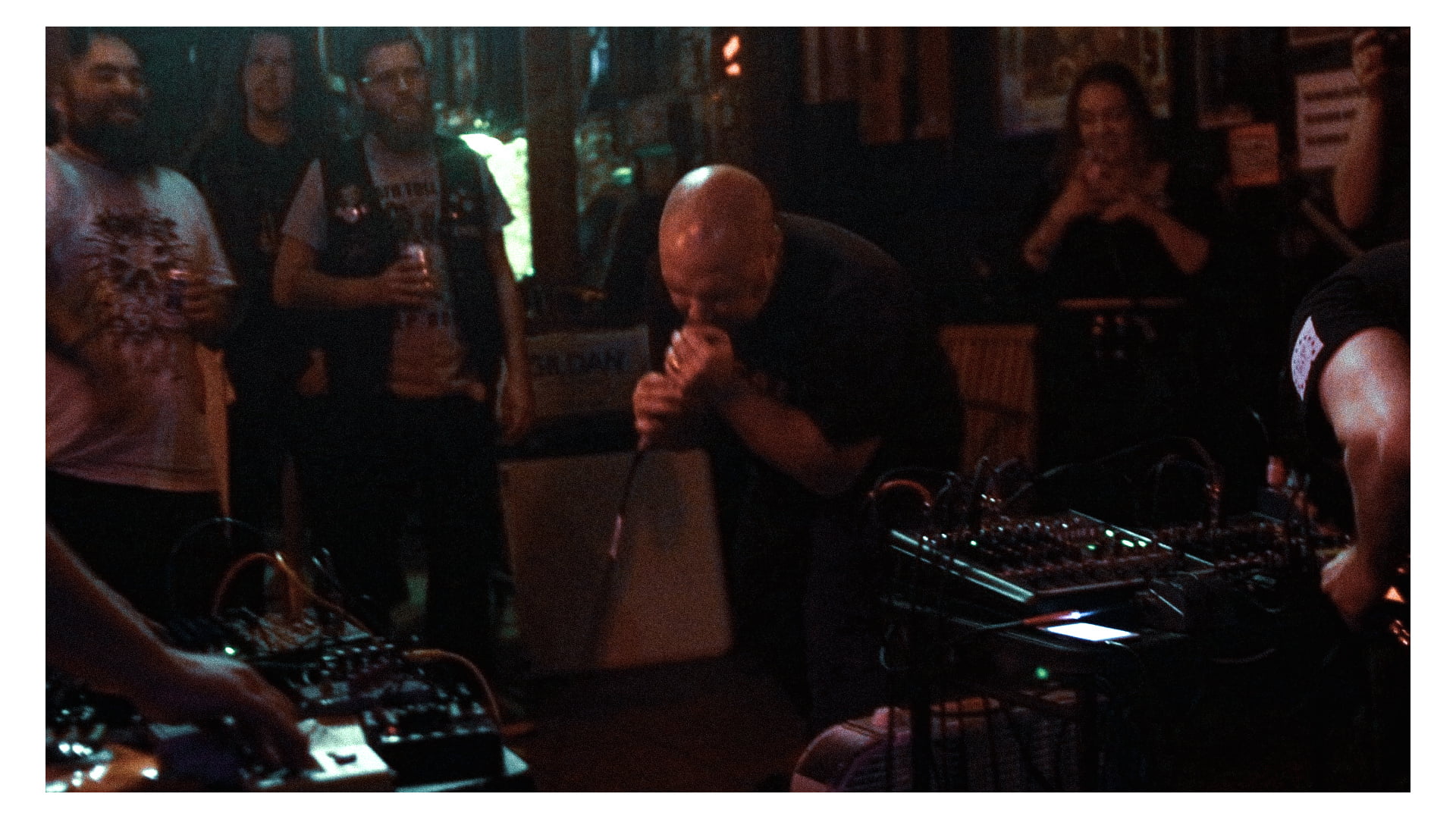 Ahead of their new EP – Humanity Is A Sinking Ship – Pennsylvania's 3-piece BRICKS have curated some of the favourite tracks and influences behind the noise rock and sonic destruction of the band.
Chris Feltner, Ry Sikora and Billy Pizarro record remotely. Chris says "nothing in this band makes sense. We rarely see each other. We have never written or practised our songs together."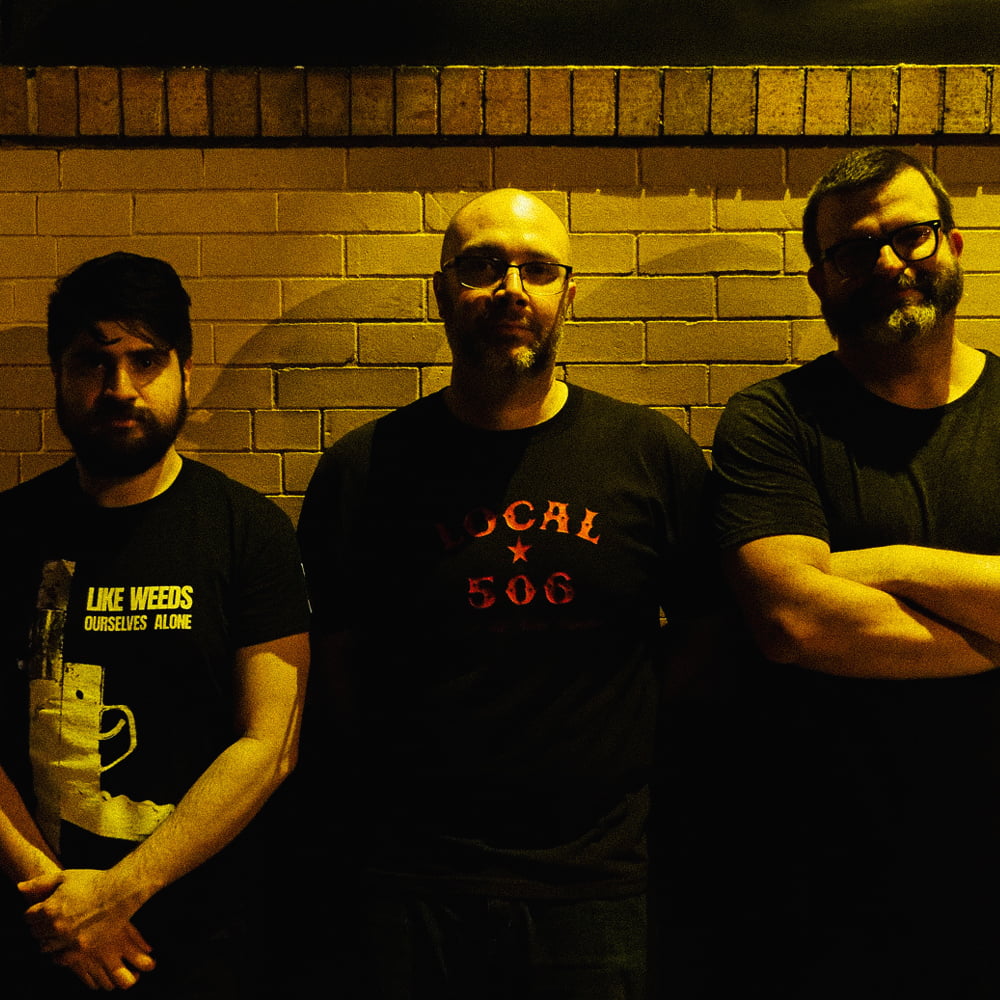 So far they've played one gig per year, and two days before their 4th gig – it was cancelled. Due to COVID19. But, in the midst of all that Billy and Chris talked about doing a power electronics EP – recording the vocals first, with no beat or song structure to work to.
Directly following their selections you can hear the lead track from that EP, dropping August 1st on Flag Day Recordings.
…I'm not talking about emotion (though that is certainly present). I'm talking about having a feeling, and expressing it. Maybe it's more akin to a movie scene where the sound colors the feeling of the scene. The feeling of this release (to me) is discontent, frustration, confrontation and hope.
Mantis Radio. Archives »
Related