Catch David Meiser this Friday at Dubtek, Leeds.
This Friday those of you in Leeds (or those of you who can get there) are in the enviable position of being able to catch Darkfloor Sound's David Meiser live and direct as he headlines Dubtek.
Taking place at Wire Club, Meiser has solid support from Retsof (Scott Zest), Ross Alexander (Naked Lunch) and Calvin 'CWS' Whittaker of Singularity and Labrynth.
Back in November Darkfloor Sound released his Those Who Still Remain EP – his début solo release no less.
This year he's already played Tresor; released collaborative material with Black Asteroid; been remixed by the likes of the Dave Clarke & Mr Jones _Unsubscribe_ project; and, recently unleashed his Machines Are Alive on Spain's Subspecies. A worthy sequel to his intense and stunning Addiction to Darkness track.
What I'm trying to say is, if you can get to Leeds this Friday – do so.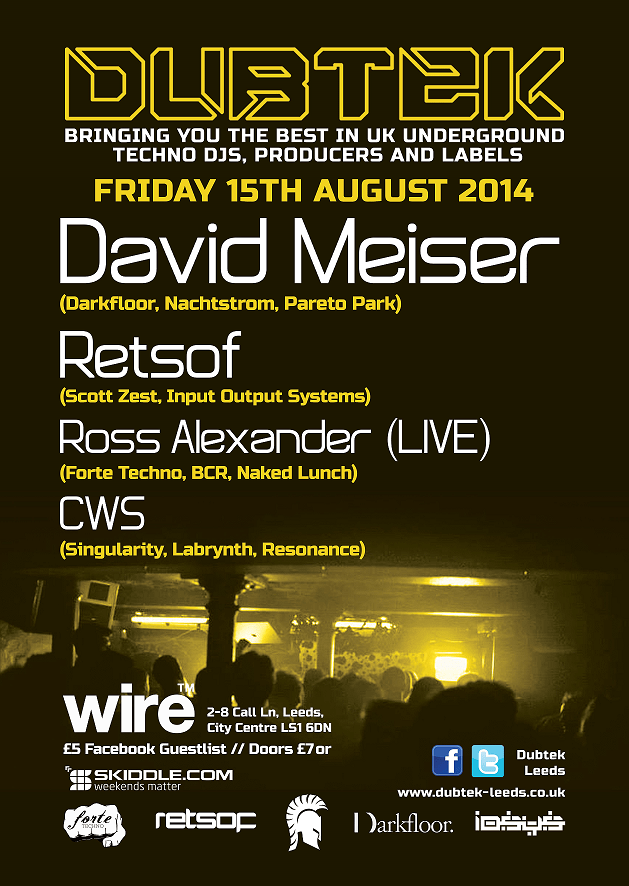 Related