07/03 – Mantis Radio present Weldroid
This Wednesday Mantis Radio host a session from Stockholm's Weldroid.
Weldroid is the 8-bit emulation of an electrical engineer, a CGI artist and a coffee connoisseur merged into one person and left alone in the middle of a forest in the middle of a forgotten peninsula built of discarded and ancient electronic devices and lots of copper wire. 
Since 2008's Strangehold on long running Kahvi Collective to earlier this year and January's split release with Illl – Wrath of the Gods; Tamas Zsiros has continued to release a plenitude of beautiful electronic sound, with waves of drifting glitch, widescreen synth vistas and an optimistic, often melancholic emotive feel. A sound most would recognise as IDM.
His session for Mantis is no different, having recorded us an exclusive live set rich in texture, space, depth and shimmer. A session we're very happy to host on the show.
We've also got material from the forthcoming Swarm Intelligence album on Voitax to share, some old skool Jega, and another unheard cut from Darkfloor's forthcoming release with Savier.
Catch the show live, this Wednesday evening, March 7th at the following times:
2000 GMT London
2100 CET Berlin
1500 EST New York
1100 PDT Los Angeles
0500 JST Tokyo (Weds)

– Mantis Radio is broadcast live on futuremusic FM, hitting our archives and podcast on Thursday March 8th. The show will also be available on Mixcloud and SoundCloud.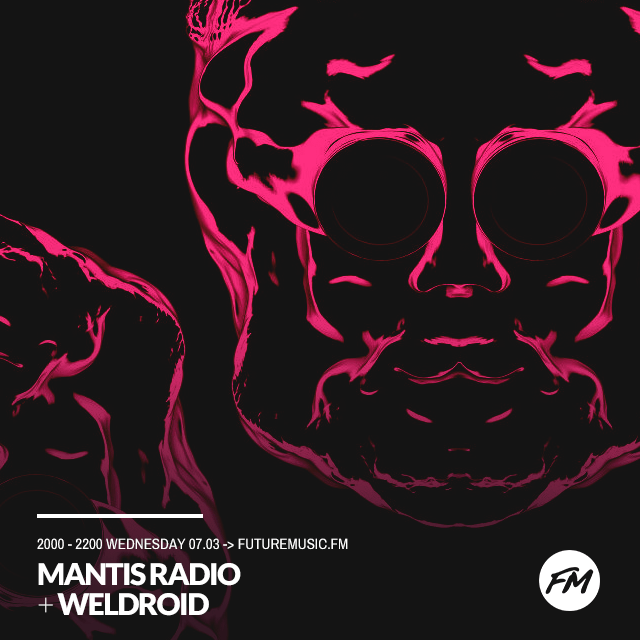 Related