Reeko live at Pole Night, El Jardín, 22.05.2010
I'll keep this brief, this is Reeko dishing out his solid, heavy and rather relentless quality techno from back in May this year. No tracklist as yet (will see what I can do about that).
Stick you ears around this for a good workout. If you are unfamiliar with Reeko, be so no longer:
Juan Rico a.k.a Reeko was born in 1981. In spite of his relative youth, these days this Spanish producer, born in Asturias Principality is one of the fast rising rookie producers with a great future ahead in the worldwide techno scene.

He has shown his quality skills recording for emerging labels like Emergence, Integrale, Deafmosaic, Rxxistance, Trece, Inceptive, Theory Recordings, Symbolims and Warm Up.

…his live acts are original and heavy in the way of Birmingham sound.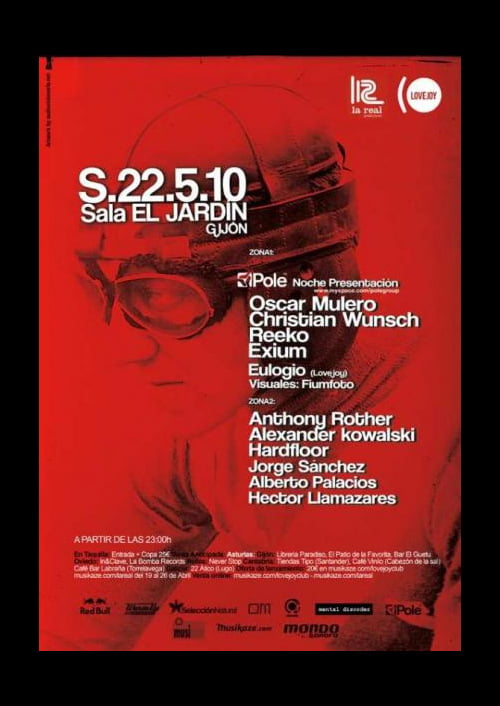 Related