Archives: Powerviolence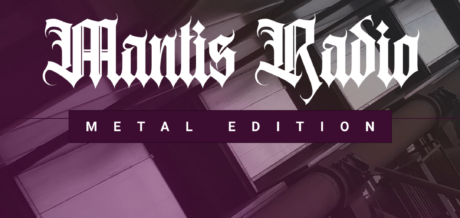 June 28, 2021
The June Metal Edition of Mantis Radio features Necramyth, Duma, Ulcerate, Dwaal, Void Tripper, Moths, Medusa's Lair Records, Anti-Hand God, Flub, Fear Factory, Esoctrilihum, Mr Bungle, Pupil Slicer, Zaqqoem, and Hannes Grossmann.
October 12, 2020
In session it's Scottish techno producer Ingen. We've music by Samurai Music, Zombi, Anodyne, Car Bomb, subduxtion, Darius, Exillon, Employed To Serve, and more
June 05, 2017
Returning to Mantis Radio w/ a grindcore and powerviolence selection for the session it's C Mantle. DVNT digs into his past and his early metal influences.