Mantis Radio 301 – Doubt
Become a Patron, support the show.
In session this week Irish hard drum DJ, producer, and Flood trax co-founder Doubt.
Bumping into that, music by Gangsta Boo + Sinjin Hawke, Leftfield, Mulero, Kvitnu, Lockjaw, Clock DVA, Maurice Fulton, Datasette, and Huxley Anne.
DARKFLOOR
Gangsta Boo & Sinjin Hawke – Yea Hoe [Sinjin Hawke]
Leftfield – Storm 3000 [Hard Hands]
Outcast – Rollercoaster (Good for Horses Mix) [One Little Indian]
Oscar Mulero – Anaconda [Theory]
Keito – Bougainvillea (Only Now remix) [POLAAR]
Tryphème – LAVA [Central Processing Unit]
Mingle – Wreck [Kvitnu]
elementz of noize – Transport [Tunnel Noize Recordings]
Medulasa – 404 [Medulasa]
Hurtdeer – Helicopter Over Negative Forest [Wonk#ay Records]
D-Struct – Life [Pseudoscience Recordings]
Lockjaw – Inference [Locked Concept]
Instinkt – Asgard [Bad Taste Recordings]
Clock DVA – Cycom [Contempo Records]
Huxley Anne – Dragoon [Dome Of Doom Records]
DOUBT
DJ JM – Rainee [Even The Strong]
davOmakesbeats – Shadowboxing (NKC Bonus Beats) [Molly House Records]
Lemonick – Cold Feet
Ozwald – Faust
Syn – Void
Ozwald – Sex Drum
James Bangura – R6 [Pineal Sounds]
Doubt – Nothing Back
Lemonick – Untitled [Car Crash Set]
MM – Terrible Muscle [Even The Strong]
Doubt – Move (Suda remix) Flood]
False Witness – Tamalo
Clouds – Sharp Like A Razor [Headstrong]
Perc – Look What Your Love Has Done To Me (I Hate Models Primitive remix) [Perc Trax]
Almir Ljusa – Burning Up (DJ Gumja remix) [Vertex Records]
Onleash & FAKETHIAS – Authorized Dealer [Massive Gain]
CYPHR – Nautilus [CYPHR]
DARKFLOOR
Rhye – The Fall (Maurice Fulton Alt Mix) [Innovative Leisure Records]
Datasette – Kestrel Manoeuvres In The Dark [Central Processing Unit]
Chra & Ikuko Morozumi – Hunderstairs 1 [Adaptive Sonic]
Featured Guest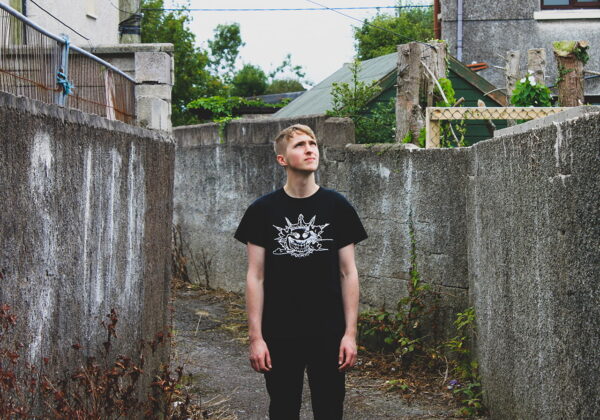 Stepping up to the session hot plate we have Doubt. Co-founder of the Cork based label Flood, alongside Tension. One of the champions of hard drum and dark percussive club music in Ireland, he is resident at CXNT, and host of the monthly show Hush on Dublin Digital Radio.
Recently he released, through Flood, the EP Steam Cycle. Featuring a collaboration between Tension, and a remix from Suda, an affiliate of London's hard drum imprint Her Records.
This December you can catch Doubt playing two CXNT parties in Cork. This Saturday, December 14th, he, alongside Mantis Radio favourite Syn and Capricorn play The Kino. And on the 28th you can catch them at The Roundy.
Mantis Radio. Archives »
Related