Mantis Radio 295 – Clovvder
Become a Patron, support the show.
In session Uruguay's dark ambient post industrial duo Clovvder. We've music by Deftones, Metz, Voljum, Metalogue, Submerged, Poppy, Opal Tapes, Derlich, Inigo Kennedy, Dreadcore, and Editions Mego.
DARKFLOOR
Deftones – Change (In The House Of Flies) [Maverick]
Metz – Escalator Teeth [Sub Pop]
Voljum – Until The Last Breath [VALE]
Metalogue – Behavioural Surplus [Distortion Records]
Silent Witness – Streetlight [Obscene Recordings]
Submerged & Molecular – Abyss [Ohm Resistance]
Roel Funcken – Semtinal Convex [MethLab Recordings]
Poppy – Concrete [Sumerian Records]
J E L L V A K O – D O S I [Opal Tapes]
SØS Gunver Ryberg – Trispider [Avian]
Bedrock – For What You Dream Of (Full On Renaissance Mix) [Stress Records]
Locked Groove – From Beyond (Alan Fitzpatrick remix) [Hotflush Recordings]
Inigo Kennedy – Spectre [Token]
Derlich – Immortal [Hidden Bones]
Heretic – Burning Backwards [Subsist]
CLOVVDER
Diamanda Galás – Gloomy Sunday
Clovvder – Hydrophilia [Clovvder]
Body Sculptures – A Body Turns to Eden
Clovvder – Solipsismo
Jarboe – Feast
X-TG & Antony Hegarty – Janitor of Lunacy
Aghast – Sacrifice
Tropic of Cancer – Wake the Night
Clovvder – Gods [Clovvder]
Coil – All the Pretty Little Horses
DARKFLOOR
Dreadcore – Scowlware [Acroplane Recordings]
Caterina Barbieri – Fantas [Editions Mego]
Featured Guest
The duo of Tanky and C03RA are based in the self described gloomy port city of Maldoror in Montevideo, Uruguay. They tell me that Clovvder summon the old Gods.
They dive into the chaos, and practice music magick. Experimenting with noise, field recordings, organic percussion and ritualistic mantras, creating heavy and eerie soundscapes. Noisy drones set the mood, and mellow synths adorn their work. The ghostly ethereal voices create a dark ambience, that hum on your mind.
As the pair finish recording their debut album, and a cassette for Breathe Plastic Records, they took the time to record Mantis Radio a beautiful mixtape.
On September 19th, they open for Par at Camacua Theatre in Montevideo for his 10th anniversary concert. They've collaborated with Par before, reconstructing one of his pieces – Método. Last November Tanky worked with Par on his latest album Hiper and the track Chiba City Blues. Also in the works is a track with US multimedia artist Michael Kurt.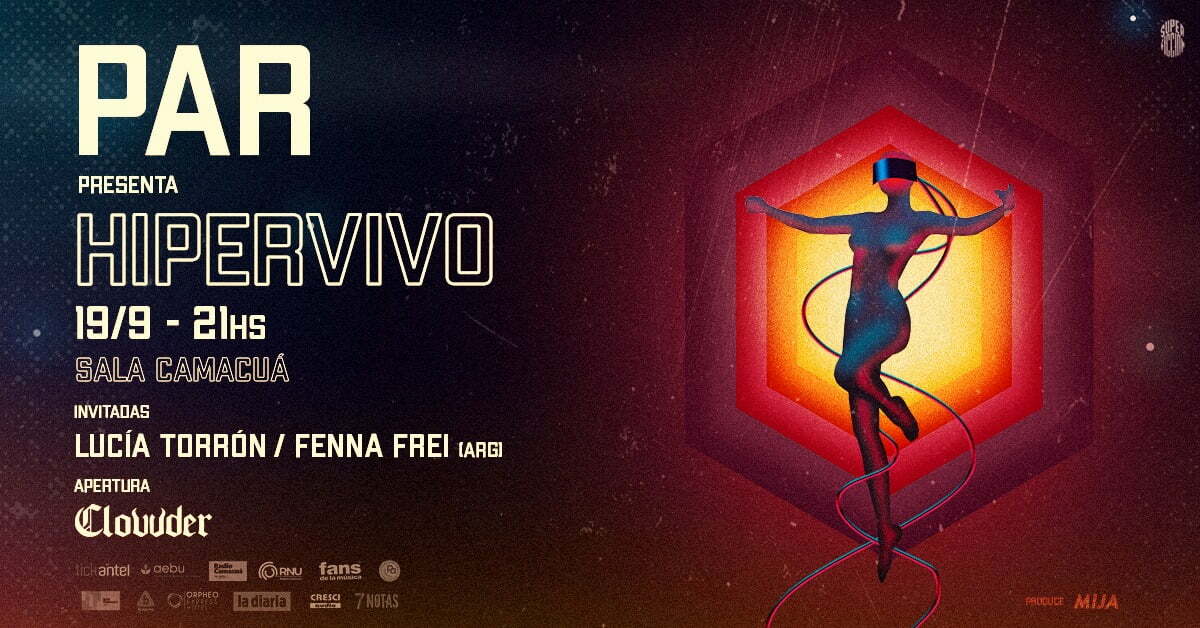 Mantis Radio. Archives »
Related