Black Sea Project – Passage / Takeover Recordings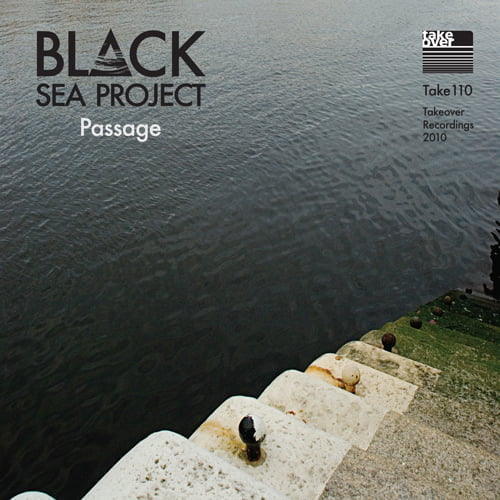 Black Sea Project follow up their 2007 release Transmute with Passage, an LP released on Takeover Recordings and available either as free, or as a donation at your discretion. Definitely worth a decent donation in my opinion.
For me, this is quintessentially essential electro. I really adore their Transmute release on Digital Distortions and I was beaming a smile when Takeover Recordings label head Tim Smyth contacted me with the all important URL to the LP. I was aware that a new release was on the cards but wasn't expecting it until next year.
Black Sea Project is a collaboration, written by Stephen Rennicks and Tim Smyth. With production and engineering done by Tim and mastered by Stephen Quinn. This is another high grade electro release that continues to affirm that electro is far from dead and is in fact kept strong by production soldiers like Black Sea Project.
Standout tracks from the 7 presented for me are Realisation with it's synth rich flow; the submerged acid of Progress Mantra, and the mellon collie sharpness of Parting the Black Sea nestling with those Eastern vibes. Truth be told, all 7 tracks are pretty tidy, if anything my only gripe would be that the album is over far too soon.
Takeover Recordings commences it's winter campaign with the release of Black Sea Project's long awaited second album, 'Passage'. Based on loops and sequences sent by Stephen Rennicks (drexciyaresearchlab, author of Wire's Drexciya Primer) to thatboytim (Tim Smyth, Takeover Recordings owner), and structured into tracks over a two year period, 'Passage' draws on a dark palette of influence, including electro, dub, hiphop, EBM, and techno, influenced by the dancefloor, but not necessarily for it.
Black Sea Project – Passage
GRAB
–
Black Sea Project – Always Ahead
Black Sea Project – Passage
Black Sea Project – Realisation
Black Sea Project – Progress Mantra
Black Sea Project – We're Telling You A Secret
Black Sea Project – Parting the Black Sea
Black Sea Project – Always A Head
Related Content
Latest