Mantis Radio 133 + Kalpamantra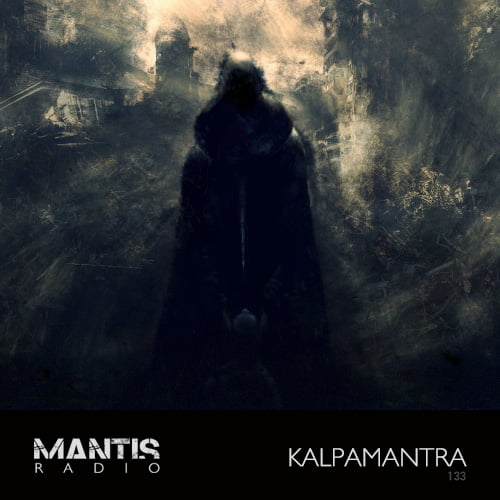 DVNT
Diasiva – Method To Madness [Acre Recordings]
Ben Lukas Boysen – Gravity [Ad Noiseam]
Special Request – Mindwash (Anthony Naples Eternal mix) [Houndstooth]
Tar Feather – Street Aesthetics [Easy Pieces]
Cuttooth – Old Tape Machine feat. Hitomi [4 Lux White]
mcll – Jeanne d' Arç (Corvx de Timor mix) [mcll]
VALHALL- THE SHAPE OF HUGIN (AAIMON remix) [VALHALL]
MATRiXXMAN – Case Closed (Ill Life remix) [Fifth Wall]
Terence Fixmer – Warm (Regis remix) [Planete Rouge]
Voidloss – Heavy Elements [Duality]
Inigo Kennedy – Stretched Bells [Duality]
Radial – 1980 [Mord]
Radial – NYE [Mord]
Mr Jones – Crater (Mike Humphries remix) [The Public Stand]
Minimum Syndicat – Harfang (Exium remix) [Pareto Park]
Jon E Alpha – Virus Scan (The Warning) System Vocal Version [Western Panorama Recordings]
Special Request – Wall To Wall [Houndstooth]
Corax – Corvus [Rodz Konez]
Marcel Fengler – The Stampede [Ostgut Ton]
Sawf – Menete (Yuji Kondo remix) [Perc Trax]
SLACKK – LAURA PALMER'S THEME [SLACKK]
Lithia – "Pro Bo No" [CRL Studios]
Mike Parker – Lustration Nine [Prologue]
KALPAMANTRA
AUN – Berlin [Kalpamantra]
Tábor Radosti – Integrita [Kalpamantra]
New Risen Throne – New Risen Throne (I) [Kalpamantra]
Rasalhague + Terra Sancta – Celestial Extinction [Kalpamantra]
Caul – The Unwept Waste [Kalpamantra]
Night At Noon – The Dark Night Of The Mystic [Kalpamantra]
Rasalhague – Communication Depravity [Kalpamantra]
Paranoia Inducta – Evil Angel [Kalpamantra]
Nordvargr – Triumphant Return To The Flesh [Kalpamantra]
Caithness – Apostasie: Prélude À L'Abandon [Kalpamantra]
Coph'Antae Tryr – Moltar [Kalpamantra]
On the show this week, in amongst all the new techno, electro and noises, we welcome the dark drones of label Kalpamantra who have put together a showcase session for hour two.
IN SESSION
Kalpamantra (a portmanteau of the Sanskrit words 'Kalpa', meaning 'Aeon' and 'Mantra', meaning 'mind', 'soul' or 'consciousness') is a prolific English digital label specialising in dark ambient music. It was founded in 2009 by Steven Williams, who has since been working alongside US label Malignant Records – a long serving specialist in dark ambient and 'true industrial music'.
Speaking to Williams before the show
The record label has reached most of its current fanbase throughout the past several years by organising compilations, usually featuring numerous well-known artists from across the globe, which are presented to the public for free download.
Last year Williams and Malignant Records jointly released their first compilation volume together Malignant Antibodies – their second collaborative volume is due imminently and a track from it makes its exclusive première on tonight's session.
The often beautiful sound of the dark – this is Kalpamantra.
–
Missed a show? Catch up with the extensive archives.