Mantis Radio 126 + Ontal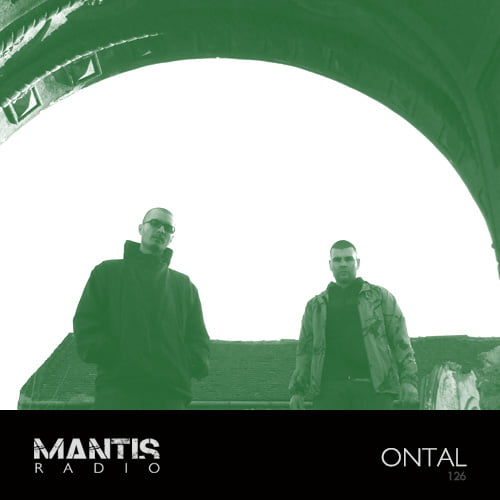 DVNT
Gore Tech – Dubwar [Ad Noiseam]
Underhill – Rivers Of Hades (Lake Of Fire remix by Gore Tech) [Ad Noiseam]
K-not – Brutalism (feat. Lucidstatic) [CRL Studios]
Nine Inch Nails – The Beginning of the End (Nonimx) [Mitoma Industries]
Seperation Device – Metal Implant [CRL Studios]
(a is to b) – Bela Lugosi Is Dead [Black Lantern Music]
Voivat – Absorption [amplified .music .pollution]
EOMAC – Stylised and Desensitised [Killekill]
Graze – The Sust [New Kanada]
Mslwte – Break [Noize Facility Records]
Calculated Chaos – Amazon Grime [dub]
Dread D – No Heart (8bar Dub) [dub]
Thorpey – Acid Trek (Blackmass Plastics remix) [Mutant Bass Records]
Black Asteroids – Black Acid (Alva Noto Remodel) [Electric Deluxe]
The Black Dog – Broken Mind [Dust Science]
Amit – Acid Trip [Tempa]
A-Brothers – 1970 (Tex-Rec Tool) [Driving Forces]
Positive Merge – Untouchable [Monochrome Audio]
Voidloss – Hypnotic Series 15 [dub]
Ingen – The User Always Comes First [Digital Distortions]
xxxy – Progression [Ten Thousand Yen]
Hadji – Reservoir Dog Whisperer [Cicuta Netlabel]
Black Asteroids – Black Acid (Perc remix) [Electric Deluxe]
Ore – Four Pins [Civil]
Petrichor – Royston Rain [Soma Records]
ONTAL
exclusive live PA
#126
On the show this week I've the greatest of pleasure in welcoming Ontal.
IN SESSION
As their debut 12″ Output EP edges ever closer on our Darkfloor Sound label (early April) we had to get the Serbian duo of Boris Noiz and Darko Dekode in for something special. What I have is 50 minutes of sharp, industrially textured rhythmic noise that is both intense and stunning.
Formed in November 2011 and influenced by numerous music genres, their sound can be described as an uncompromising, hard and intense assault. Breathing new life in the industrial strains of techno and the darker realms of the dancefloor and mind.
Already receiving support and praise from Surgeon and Perc this duo are one to watch. The attention to detail in their sound is quite something. Are you ready for the brutal battering contained within?
Their Output EP (DRKFLR002) will be released shortly on limited 12″ vinyl (x200) and digital formats.
–
Missed a show? Catch up with the extensive archives.