Mantis Radio 117 + Scape One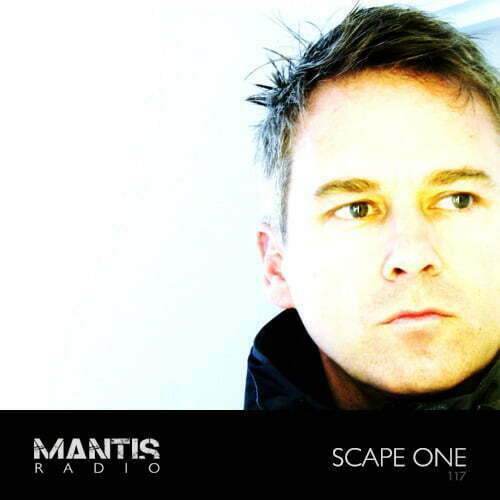 DVNT
Coefficient – Opaque Coherence [Labrynth]
Basis – Ki x Sorrow 1 [Basis]
Global Goon – Energy Owl [Global Goon]
Imaginary Forces – A Meaningless Gesture [Sleep Codes]
Nil – Upbiringing (Tomohiko Sagae remix) [HueHelix]
Gary Beck – Naptha [Soma Records]
Vegim – You Are Lost (Rusk remix) [Capital Techno Rec.]
BMB (British Murder Boys) – In Another Country [Liberation Technologies]
Chairman Kato – Yeah You're Right pt.1 [Shades of Grey]
Ingen – Downstairs Mixup [Digital Distortions]
Energun – Upgrade black white [Energun]
Ry + Frank Wiedemann – Howling (Ame remix) [Innervisions]
Aquarian – Obsidian (Randomer remix) [UNO NYC.]
Steel Grooves – Activist [Sonic Convergence]
Bas Mooy – Nastase (Developer remix 02) [Audio Assault]
Happa – Bring It Back [Church]
Wellbelove – Dark Sun [Cue Burn Digital]
BMB (British Murder Boys) – Dead Sun [Liberation Technologies]
SCAPE ONE
Tau Sagittarii – Insignificant Form of Life [Live]
Solar Fields – Discovering [Ultimae Records]
Carsten Jost – Chateau Jalousie [Dial]
Kurt Baggaley – Simple Explanations [The Bohemian Club]
Tau Sagittarii – Proteus 4 [Live]
Donnacha Costello – It Simply is [Minimise]
Public Transport – Skywave [Soundcloud]
Tau Sagittarii – You Have Named this Process Evolution [Live]
Kurt Baggaley – Line of Sight [Stem]
Tau Sagittarii – More Details Please
Hol Baumann – A forgotten Ritual [Ultimae Records]
Tau Sagittarii – See Beyond His Own Time [Live]
Scape One – The hydrogen Line [Unreleased]
Tau Sagittarii – Put to Sleep
#117
This week we present a legend of UK electro: Scape One.
IN SESSION
Anyone with even a passing interest in electro will have encountered the name Scape One; synonymous as it is with machine built electro.
The work of English producer Kurt Baggaley, a musician who has been writing music since the 80s and throughout the years his work has been produced using proper analog hardware (mostly).
Rising to his prominent status on labels SCSI-AV, Electrix, World Electric and Templedog amongst many others under his most popular and much loved guise Scape One; Baggaley continues to push electro alongside various other recordings projects.
These include a recent release on Italo label HotMix under his own name and his recently launched Tau Sagittarii project; deep space themes with experimental electronic scores.
Baggaley has a wealth of new material available: Tau Sagittarii – Sensory Data on Mehanika; Kurt Baggaley – Natural Phases for The Bohemian Club; Stem's Kurt Baggaley/Scape One EP; and the aforementioned Kurt Baggaley – Family Resemblance for HotMix.
Also in the wings, ready to drop soon are a further two Scape One EPs on labels Electrix and Acidlab.
A prolific and essential part of electro both in the UK and on the ever popular global underground. Ladies and gentleman, Mantis Radio presents Scape One.
–
Missed a show? Catch up with the extensive archives.
Posted Oct 16, 2012
Tweet