Mantis Radio 113 + Phat Chex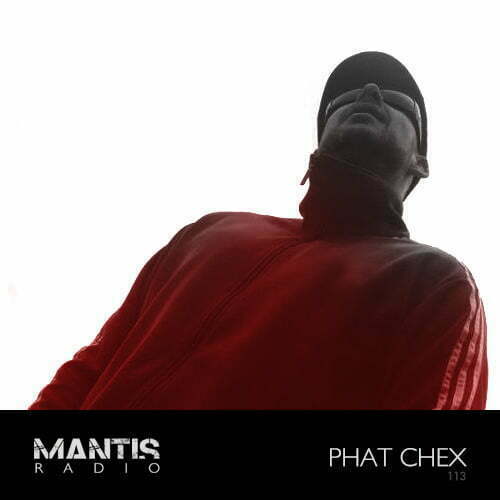 DVNT
Imploded View – Across The Snow [Psychonavigation Records]
Enoruos – Yggdrasil [Spiritech Recordings]
nim – Down [nim]
Swarm Intelligence – Something Broken [Swarm Intelligence]
C Mantle – Blackboard Jungle [Digital Distortions]
kid606 – New boss same as old boss [Tigerbeat6]
Roger Robinson – Spaceship [dub]
Imaginary Forces – The Last Mimesis [Sleep Codes]
Forward Strategy Group – Elegant Mistakes [Perc Trax]
Untold – Overdrive [Hemlock]
+ Speedy J – Snap [Speedy J]
Unam Zetineb – Twishots (Voidloss Blacker than pitch mix) [Voidloss]
VC-118A – Antenna Forest [Lunar Disko]
Actress – ShockTherapy101 [Dummy]
Death Abyss – Destroy the Mundane [Rods Konez]
George Lanham – Rationale for Revenge [Pareto Park]
Jon Convex – What I Need feat. Velvit [Convex Industries]
Mr Jones – Black Rainbow [The Public Stand]
Mad-Tek – Get Down [Digital Distortions]
Dominator (AGT Rave Cru Unofficial Remix) [AGT Rave Cru]
Dan Fix – Anti Wax [Digital Distortions]
Threnody – Squarewave Rhythm [dub]
SD Laika – 36 [XLR8R]
Ion Driver – Turn It Up  [Digital Distortions]
PHAT CHEX
Corticyte – Impulse 101
Pip Williams – I won't let go
Trevino – Indulge
Bambounou – Deepstaria
Ben Milstein – Pulser
Al Tourette's – untitled
Jon Convex – Desolation
Phat Chex – Uncertain Future [Darkfloor Sound]
Untold – Overdrive
Banbounou – Chrome
Phat Chex – Puxton Bridge [Darkfloor Sound]
#113
In a somewhat predictable move on our part, being that he is our first Darkfloor Sound artist; tonight's showcase session is from Phat Chex.
IN SESSION
Fresh from launching the debut release for our record label Darkfloor Sound, and following up his superb two hour session at Darkfloor Live on August 3rd, Chex has recorded us an exclusive session for the show.
The producer and DJ should be no stranger to our regular listeners. His tracks have been cropping up on the show over the past 18 months, always to a great response. Having his debut CD EP now out is a mighty feeling of pride.
Based down in Plymouth, Ben Pooley isn't only attracting attention from the Darkfloor hive. Recently he was included on the milestone 10th release for London's Pyramid Transmissions on their double vinyl comp: Interstellar Communications Vol 1.
His housier sound is forthcoming on Bristol's Applepips imprint with a double sided 12″.
When he's not pushing his machines and his studio into the bass rich electro strains and beyond he's a very fine selector and DJ as his showcase session tonight will continue to illustrate; I'm not kidding when I say his Darkfloor Live appearance a few weeks back was very special.
That recording will be surfacing soon on the Darkfloor in Session podcast.
–
Missed a show? Catch up with the extensive archives.