Mantis Radio 112 + Robert Pain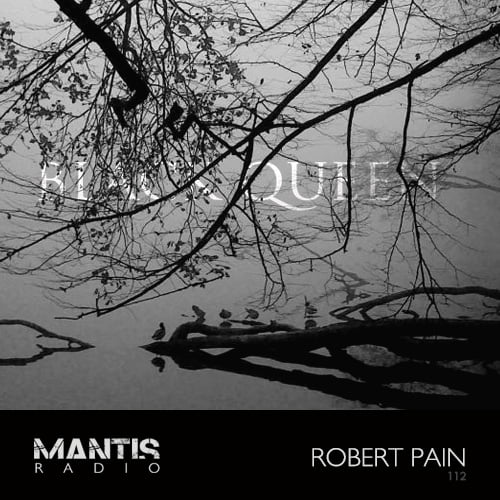 DVNT
Vladislav Delay – Kolari Versio [Raster-Noton]
Old Apparatus – Dealow [Sullen Tone]
being – Ken [thismachineisbroken]
Sturqen – Toxinas [Sturqen]
Powell – Search [Diagonal Records]
Kangding Ray – Oise [Stroboscopic Artefacts]
Forward Strategy Group – Mandate (Sawf remix) [Perc Trax]
David Meiser – Inner Fight[dub]
Roebin de Freitas – It had some form of container [roebindefreitas]
Erol Alkan + Boys Noize – Brain Storm (Unsubscribe remix) [Boyznoise Records]
+ Energun – Hot Bits [Energun]
Autologic – Illicit Minor [Singularity Records]
Senor Frio – Lobo [Digital Distortions]
Consequence – Chamber Music [Tempa]
Anodyne – Empire Of Glass (Subjex Remix) [Combat Recordings]
Ingen – Snap The Tilt [Digital Distortions]
Blawan – What You Do With What You Have [R&S]
ROBERT PAIN
Demdike Stare – Caged In Stammheim [Modern Love]
Amiina – Thoka [Sound Of A Handshake]
Dialect – Supervision [Transporta Rec]
T++ – Allied [Erosion]
Robert Pain – Dubravkin Put [dub]
Female – Blood Tide (Regis Mix) [Sandwell District]
Cleric – Phased (Robert Pain Mix) [dub]
Szare – Trk1 [Horizontal Ground]
lapse – Sound 6 [lapse]
Cleric – unknown [dub]
Stanislav Tolkachev – Fadeout [Subsist]
Northern Structures – Rotations [Sonic Groove]
Cleric – Jeroen Search [dub]
AnD – In Just A Small Moment [Frozen Border]
Aglaia Is Always Wrong – I Mavri Laterna [SoundCloud]
P.E.A.R.L. – Gravitary (Casual Violence remix) [Avant Scissor]
AnD – ABDF [Black Sun Records]
Blawan – Tuesday's March [Frozen Border]
Edit Select / Shifted – A38 [Semantica Records]
Mary Velo – Detune [Frozen Border]
Raime – This Foundry (Regis Version) [Blackest Ever Black]
Rebekah – 2 [Cult Figures]
Lapse – Brave New World [lapse]
Margija Je Mrtva – U Sjeni Neona Kasnokostov 'Uvod U Ubod' Mix [Nauk]
Skirt – Ikaros [Horizontal Ground]
Scanner- Furies [SoundCloud]
Jon Hopkins – Vessel [Domino]
#112
Tonight on Mantis Radio we head into the bleak deep and dark techno of Robert Pain.
IN SESSION
his techno is dark, uncompromising, defined and beautiful…
As we ease back to reality after Friday's Darkfloor Sound label launch we continue with our fortnightly live broadcast from our London based Darkfloor hive, where this week our guest for Mantis Radio is the 24 year old Croatian Robert Pain.
His Black Queen debut album self released last year blew me and the few who heard it away, quickly becoming a repeat listen album. It stands up there with the best of them. I've written about him a few times already on Darkfloor, so the keen eyed amongst you may already know what lies in wait in the 2nd hour of tonight's show. His music really will do the talking tonight with an exclusive session for us.
This mix was recorded specially for Mantis Radio at my home. Some old some fresh stuff.
–
Missed a show? Catch up with the extensive archives.
Tweet