Mantis Radio 105 + Tundra Dubs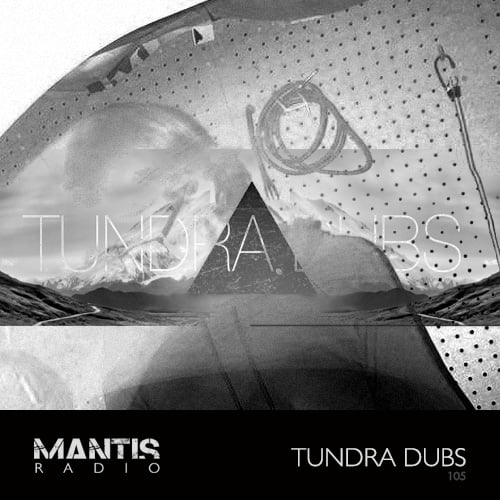 DVNT
Qo – Transmission [Disturbed Recordings]
Paul Blackford – Dream Sequence (Screwtec remix) [Tudor Beats]
Ampa – Plex [dub]
Josco – An Echo (Alessio Ballerini remix) [Somehow Recordings]
Photek – No Agenda [Photek]
Kursa – Nightosphere Funk [Wonkay]
Lakker – Arc [Blueprint]
Slam – Azure (KiNK remix) [Soma Records]
Death Abyss – The Magic of Defiance [Rodz Konez]
The Vonn Trapp Family – Lynfield Mount [Kickin Records]
Mslwte – Gnarl [Noctambular]
Objekt – Porcupine [Hessle]
Lokodepo – Die vergessenen zivilisationen [Energun]
Posthuman – Genetic Coder [Acroplane]
Mitoma – Frz-Min (Nonimx) [mitoma]
Addison Groove – Bad Things ft. Spank Rock [50Weapons]
Fornax – Kepler (Promise.One.Cut) [Sub Pressure]
Sleeper – Kindred [dub]
Double Helix – Supreme Architecture [Keysound]
Double Helix – LDN [Keysound]
Scott Robinson – Insubordinate [dub]
TUNDRA DUBS
AAIMON – current [Tundra] from FLATLINER 12″
Men in Burka – Aljazeera Afterdark [Tundra] s/t CD
Black Jeans – Overgrown Grief [Sweating Tapes]
Loft – Loft [Sweating Tapes]
Mascara ft. //TENSE// – Empire of Man [Tundra] forthcoming split 7″ with Slow Head
Slow Head – Pegasus [Tundra] forthcoming split 7″ with Mascara
Dolphin Logic – Wet Goddess [Tundra] from Holographic Dreamingg
Soft Riot – Do Less [Tundra] from Another Drone in Your Head
AAIMON – Symbols [Tundra] from AMEN CDR
Panda Teeth – seek [Tundra] from Sunshine Sin tape
Black Jeans – Canyons [Tundra] s/t tape
Club for Boardgames – IXTLI [Tundra] s/t tape
Soft Riot – Another Drone in Your Head (Variation by Mild Peril) [Tundra] from Another Drone in Your Head
Grimm Soundsystem – Korby Bryers [Robot Elephant vs Tundra Dubs]
Myrrh Ka Ba – Pocket Monsters [Tundra] from There's Only One of Us Here
#105
From Glasgow to California, this week we welcome Tundra Dubs to the showcase session for Mantis Radio.
IN SESSION
Relatively fresh on the scene, having been around since September 2010 Tundra Dubs have made quite an impact pushing their particular brand of dark electronics most closely classified as witchhouse or grave wave. Forming, as many labels use to, from an abundance of great, but unreleased music being made by friends surrounding label boss Ben Versluis.
Versluis heads up a label that whilst predominately based in the digital realm has branched out into vinyl and is currently to be seen pushing the latest work of San Diego duo AAIMON, who many of you will remember delivered a stunning session for us last year. Their FLATLINER release sees the duo lay down some of their best work yet and is another milestone for the Californian label.
Perhaps the labels most successful release to date , and Ben's personal favourite, is the Os Ovni/Modern Witch split 7″ which saw the light back in June is the best introduction to the label. Or better yet Ben's selection of the label past, present and future forming the content of this week's Mantis Radio broadcast.
In an ever homogenised corpus of wannabe Beatport chart chasers it's always refreshing to find a label not afraid to create their own path with their own sound on their own terms. Tundra embody that spirit. You Indie and Connexion Bizarre interviewed Ben in August and October respectively last year and both articles give a better insight into what Tundra is and where Ben is taking it.
–
Missed a show? Catch up with the extensive archives.