DVNT, live at Trattoria Da Luigi, London – 01.01.2016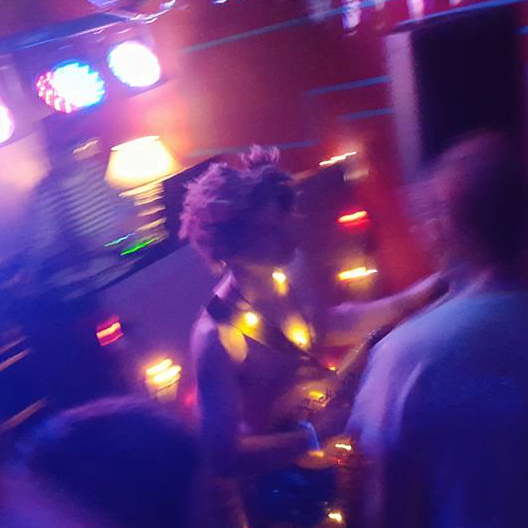 Whilst everyone was out partying, bringing in the 2016, I, er, was too.
Straight after Plex co-founder Luke Hansbury had smashed the joint with some bare jungle riddim for the midnight set, I stepped up for 65 minutes with something part party, part Darkfloor. Shouts to the evenings other DJs – Steve, Evie, Churchman, Errorbeauty and mrseavers.
DVNT, live at Trattoria Da Luigi, London 01.01.2016
DOWNLOAD STREAM
–
Evil Nine – For Lovers Not Fighters [Marine Parade]
Buckfunk 3000 – High Volume (Kawatin Tech remix) [Noodles]
Jam City – The Courts [Night Slugs]
LFO – LFO [Warp Records]
Housemaster Boys – House Nation [Dance Mania]
Dax J – Sonic Drones [Soma Records]
House Of Black Lanterns – Broken (_Unsubscribe_ remix) [Houndstooth]
Answer Code Request – Calm Down [Marcel Dettmann Records]
Two Lone Swordsmen – Brootle [Warp Records]
Deapmash – Blackout [Soul Notes]
+ Stave – Circle Pit [Repitch Recordings]
Liar – Fresh Out D Oven [Tessier-Ashpool]
Royal T – Music Please [Rinse Recordings]
Clouds – Complete Control [Soma Records]
British Murder Boys – Fist [Downwards]
Barney Khan – Dawn [Bis Bald Records]
Green Velvet – La La Land (Dave Clarke remix) [Music Man Records]
Chemical Brothers – Chemical Beats (Dave Clarke remix) [Freestyle Dust]
Consulate – Italian Grin [Portals Editions]
Simplicity is Beauty – Heavy Industry [Lasergum Records]
Lethal Bizzle – POW! 2011 (Royal-T remix) [Hyponik]
Concrete DJz + Tabox – Bodrum [Armatura Records]
+ DJ Funk – Work Dat Body [Dance Mania]
DJ Funk – Ho's in This House [Dance Mania]
Truss – Brockweir [Perc Trax]
Player – Player 017 [Player]
Deapmash + Raito – Quantum Vision [unreleased]
D.O.K + Spyro – Missing Step (Gully Floss remix) [SoundCloud]
The Prodigy – No Good Start The Dance [XL Recordings]